The 722.9 transmission pan tends to get hot after a spirited drive or when road racing. Due to the increase in temperatures, this can cause the vehicle to go into limp mode. We designed a pan that is both larger in capacity and features integrated cooling fins. Its also compatible with all chassis that equip the 722.9 Mercedes-Benz transmission with little to no modifications.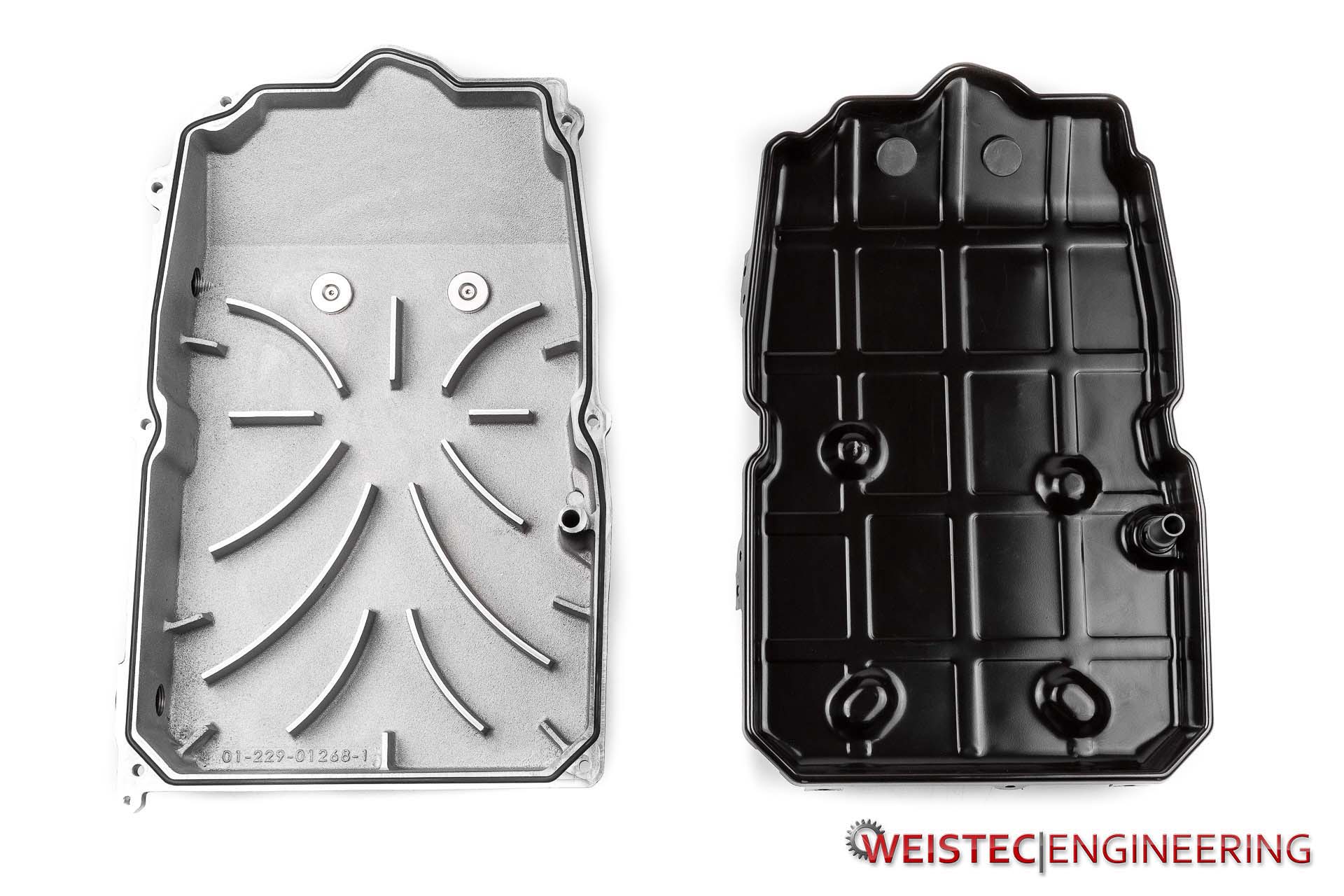 COOLING FINS
The cooling fins serve two main functions. These fins help the fluid transfer its heat into the aluminum and work as an added anti-slosh feature to make sure the transmission pick up is always getting a full fluid submersion.

NEODYMIUM MAGNETS
The OEM pan has two generic magnets for catching metallic debris that may be in the fluid. Our pan features two neodymium magnets which are significantly stronger making them more likely to catch and retain metal debris.
EASILY SERVICEABLE
One of the biggest flaws in the OEM pan is that it was not designed to be easily serviced. With only one port to drain and fill, it leaves you with the hassle of having to completely remove the pan from the transmission with fluid still inside. The Weistec pan has a fill and drain port and a permanent filling tower that makes it quick and easy to service.
AUXILIARY PORTS
We thought ahead and added two auxiliary -8 ports that allow you to add additional transmission coolers to get even more cooling!!