Rivian vehicles have long proven their worth on and off-road. When used on road, performing a daily task like going to work, the store, or even a night out on the town. We found that getting in and out of the truck could be easier. Especially in the taller suspension settings. It was when we decided to take the Rivian for some off-road fun that our slight irritation of ingress and egress became more of a cause for alarm. The R1S and R1T simply lacked any sort of protection to the body frame. That's why we create the DCE (Direct Current Engineering) Rock sliders for both the Rivian R1S and R1T. Not only do they offer ease of access to either model our rock sliders provide the absolute best protection for your Rivian body frame.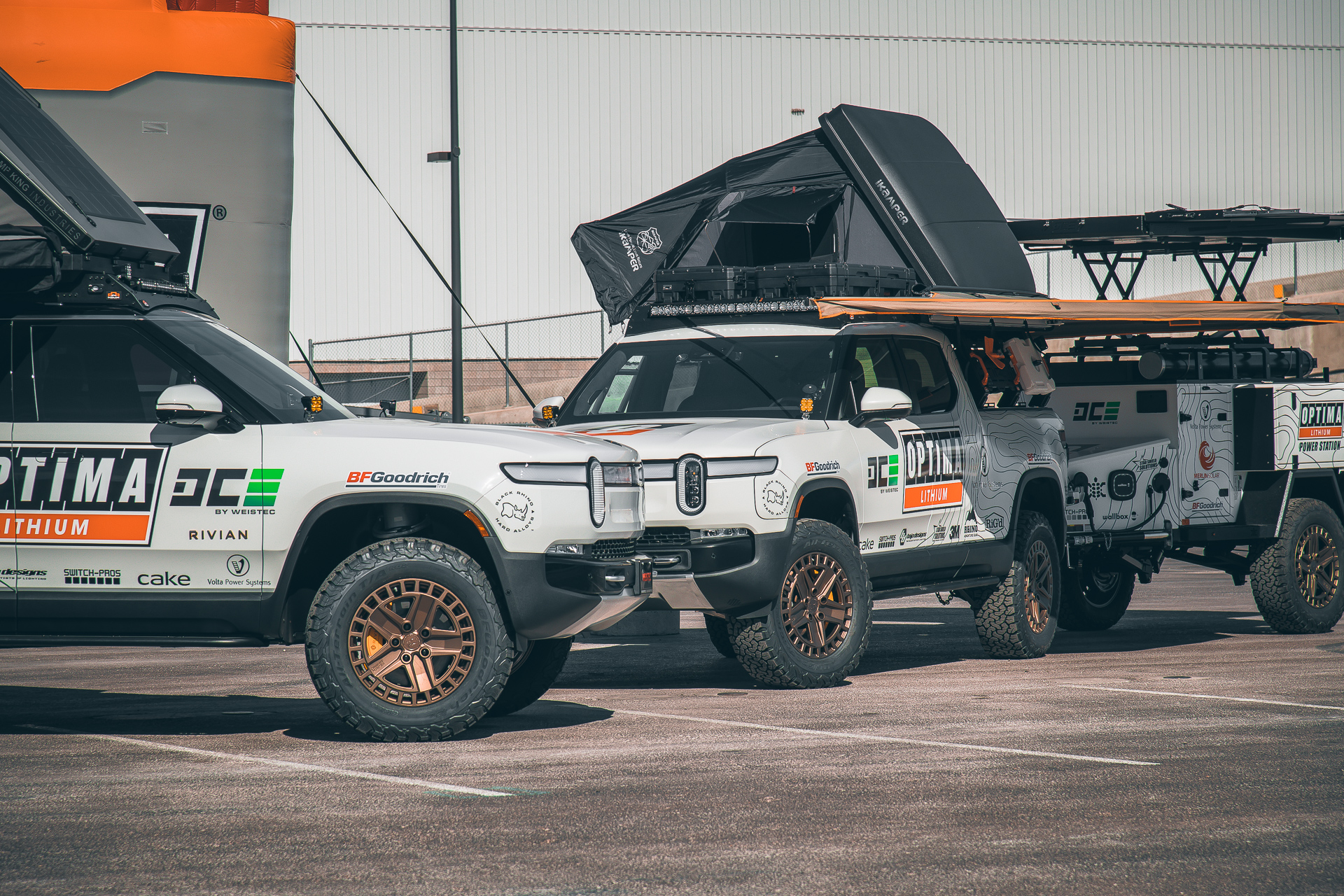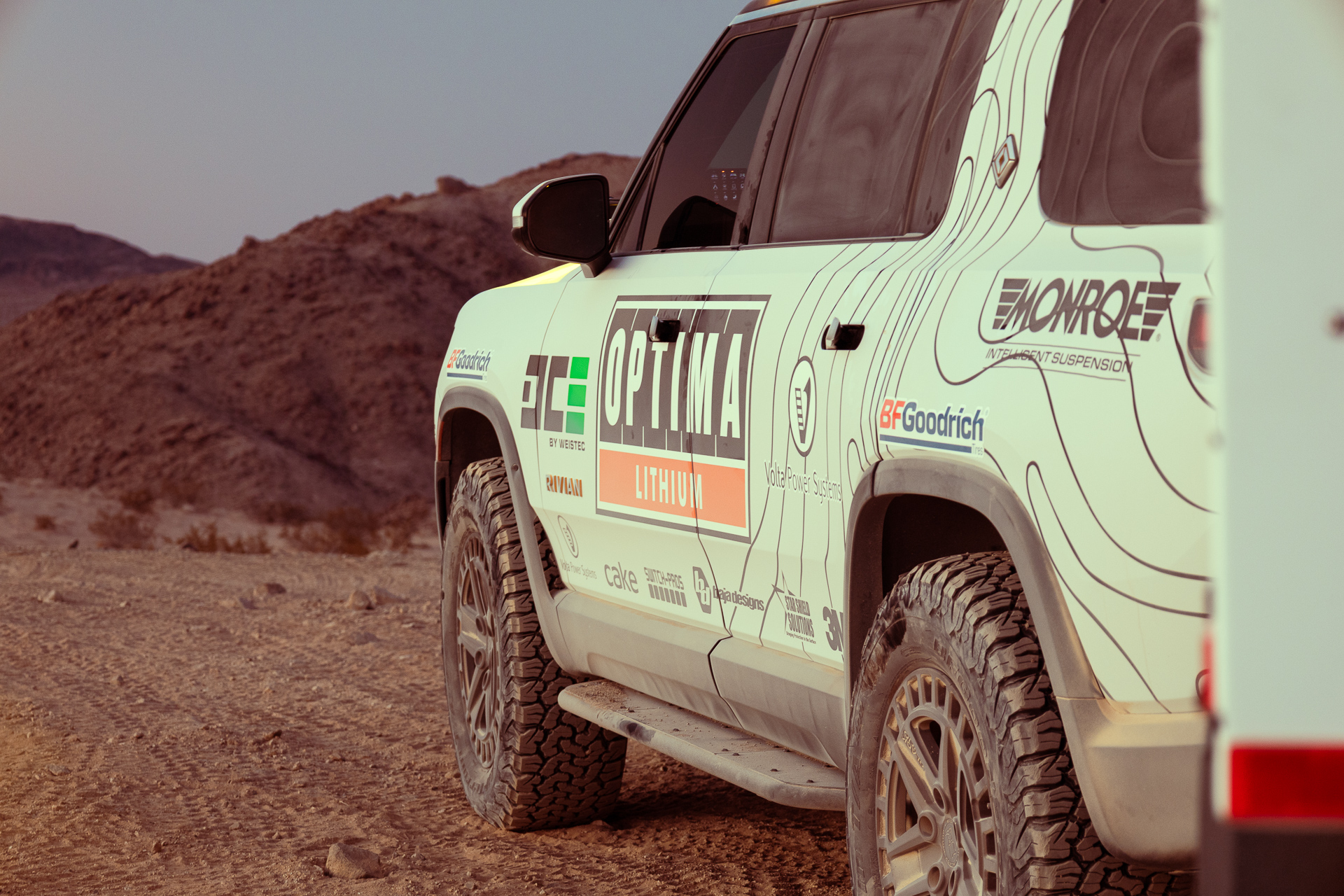 Designed and manufactured in our facility in Orange County California, we have extensively tested our sliders for months before being the first to market and debuted at SEMA 2022. (Rock Slider Test Video)
Our design has no negative effect on range and no compromise to the ground clearance. The DCE sliders are specifically designed to sit completely flush with the underside of the vehicles. Each slider for the R1T comes in at 62 Lbs and the R1S is 54 lbs per side and are manufactured using DOM tubing. DOM tubing (Drawn Over Mandrel Mechanical Tubing) is simply stronger, can take more punishment, and provides the best protection for rock crawling.
There is no obstruction of the factory jacking points on the Rivian or the need for any additional tools to help you get your vehicle on a lift. Any conventional floor jack can also be used when needed. We use a high-friction powder coat to never rust, or fatigue and to always help give you traction when stepping in, no matter the surrounding environment. The black stainless hardware helps give you more traction when wet, covered in mud, or snow.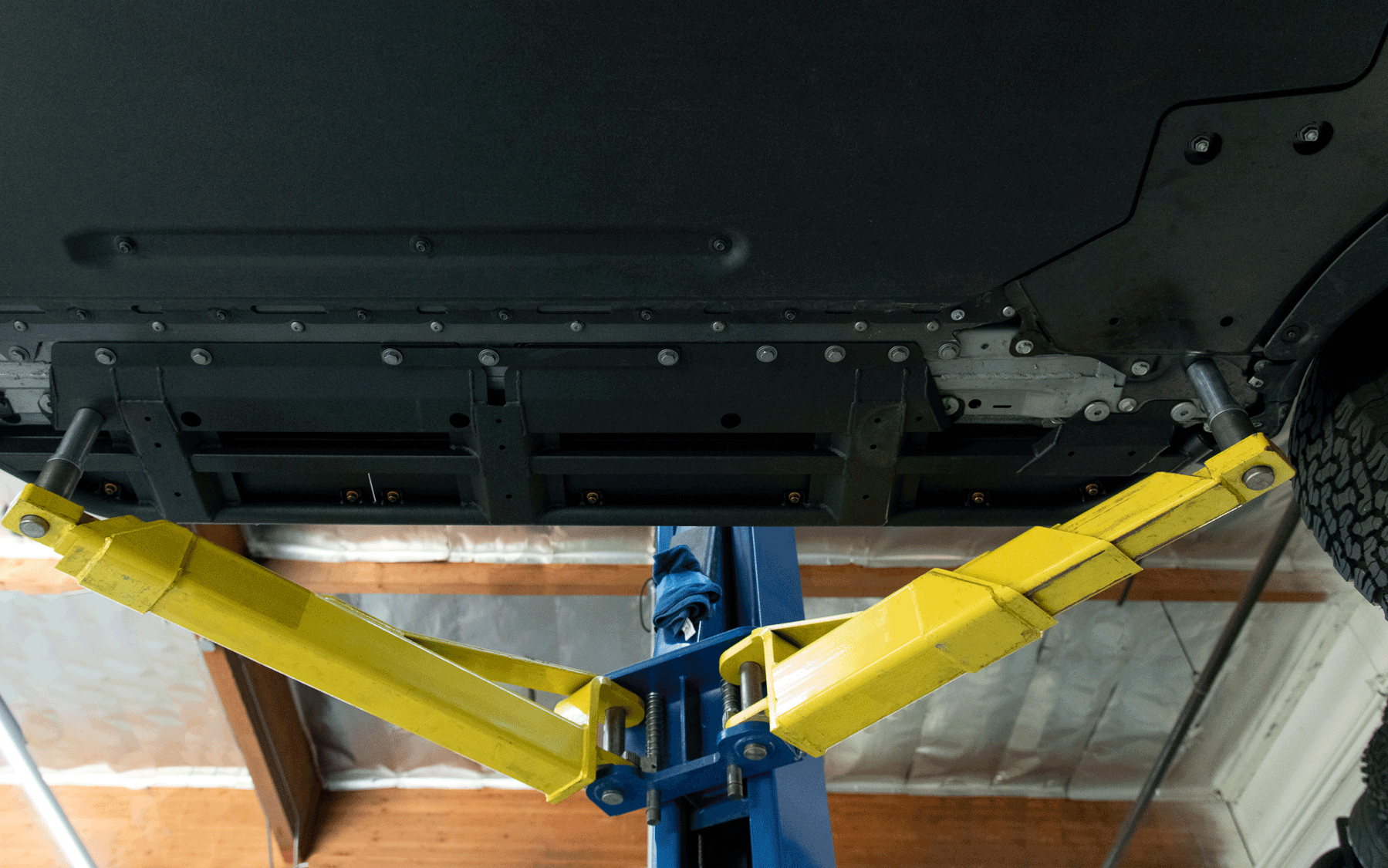 Ditch Light Brackets for Rivian R1S & R1T
Adding to our line of products for the Rivian vehicles, we also manufacture ditch light brackets for both the R1S & R1T. The brackets are mounted on the hinges of the hood of the vehicle and provide an aesthetically pleasing look while being extremely functional when looking to improve your visibility at night with auxiliary lighting for your Rivian. Our design features 3/16 tig welded stainless steel brackets that can fit a number of lights available on the market.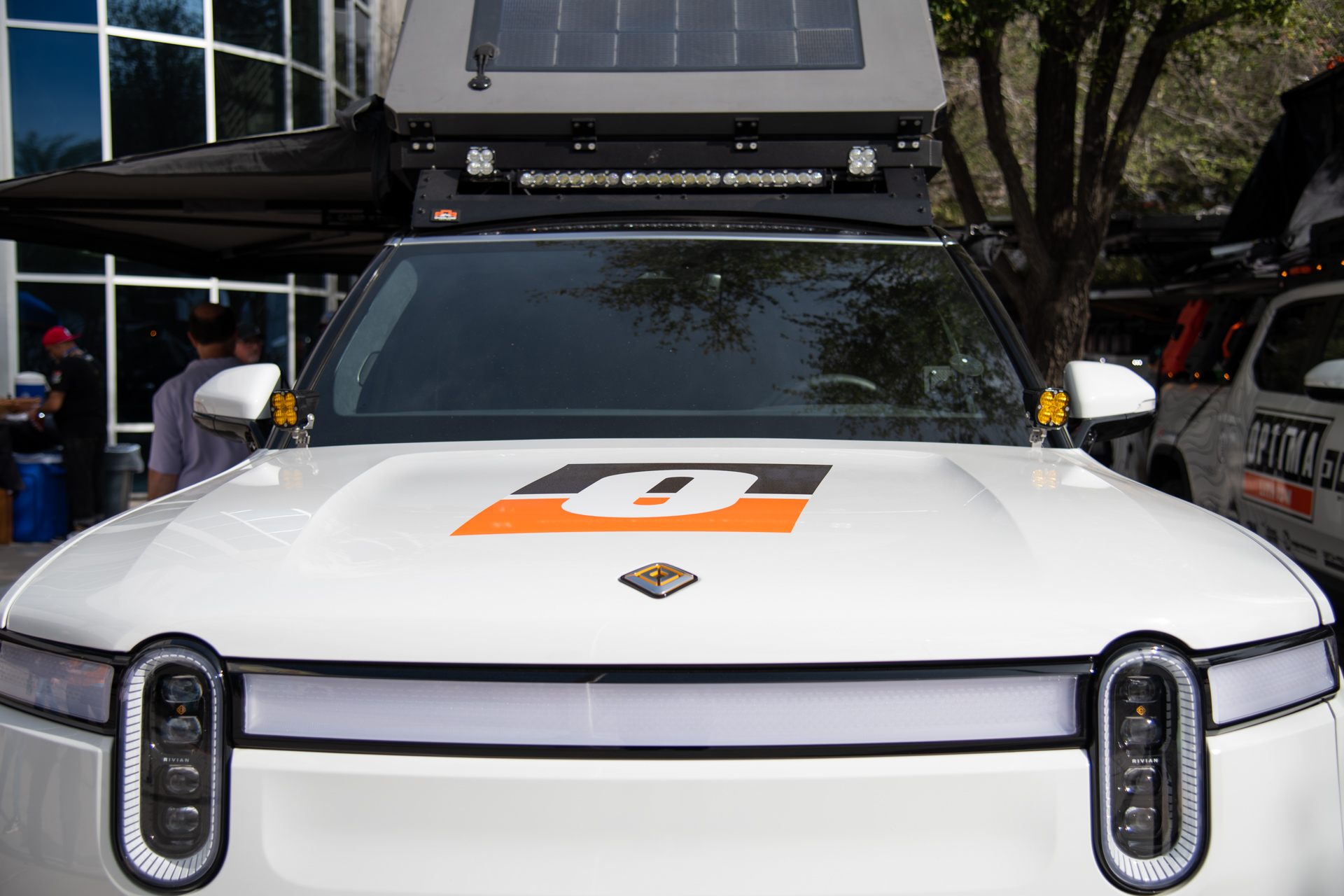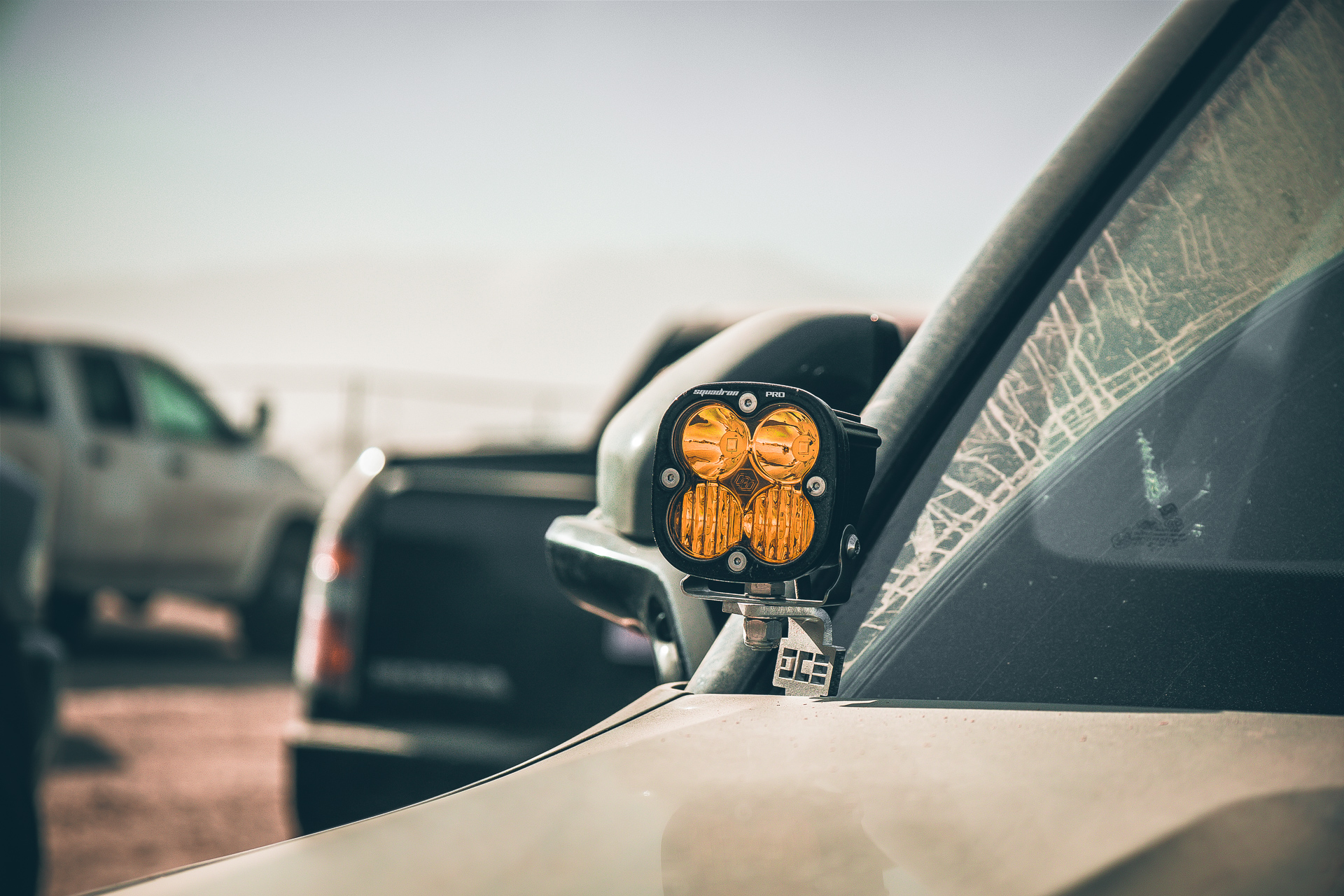 Door Sill Protection for Rivian
Do you ever notice how often you or any passenger that gets into your vehicle, steps on the unprotected painted door sill? Maybe you went on a hike and have debris stuck on the sole of your shoe. Since there is no protection from the factory in this location, you and your passengers need to be extra careful when climbing into your luxury adventure vehicle. Our door sill protection kit features laser-cut stainless steel that will last longer than any PPF or vinyl material on the market and look great too.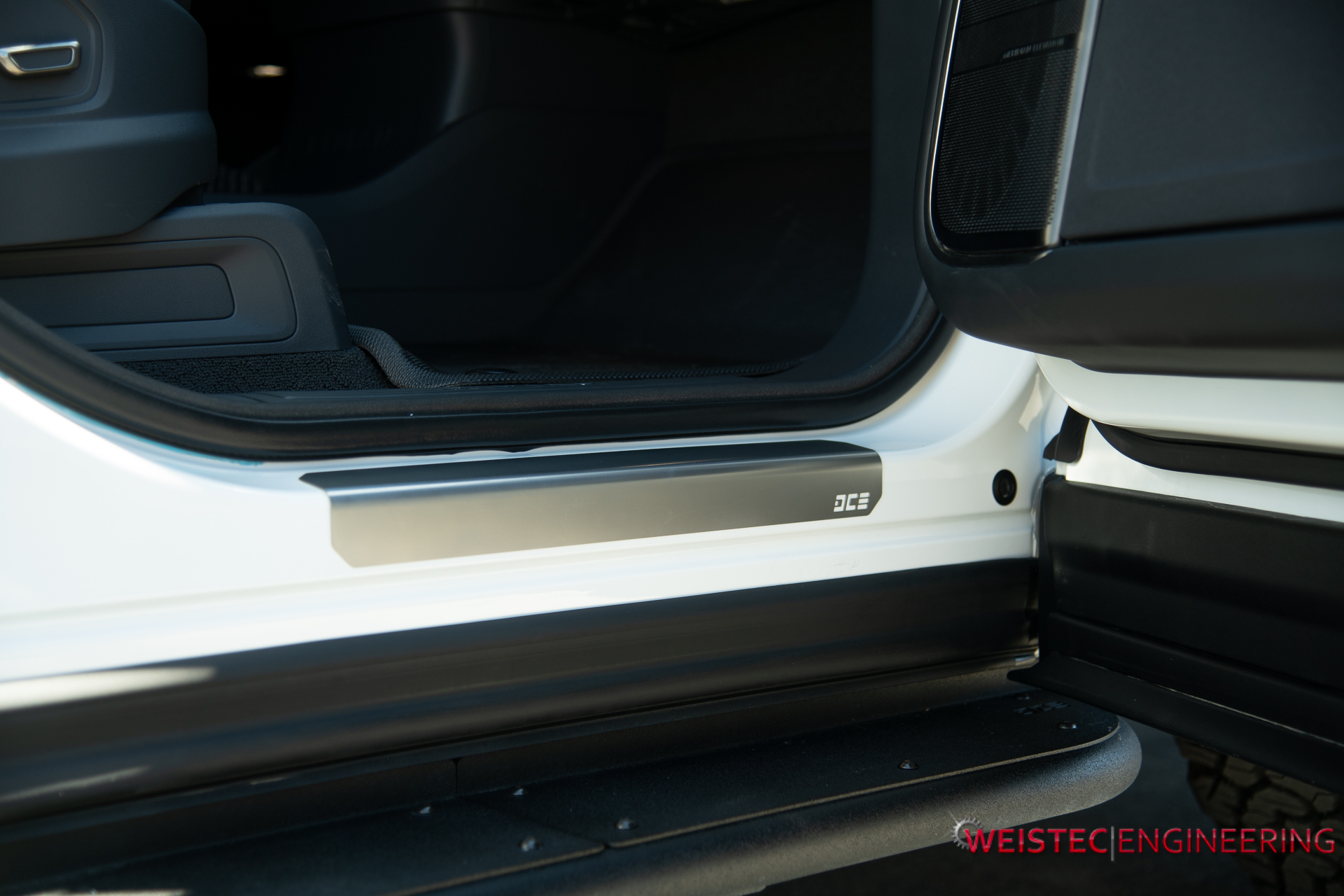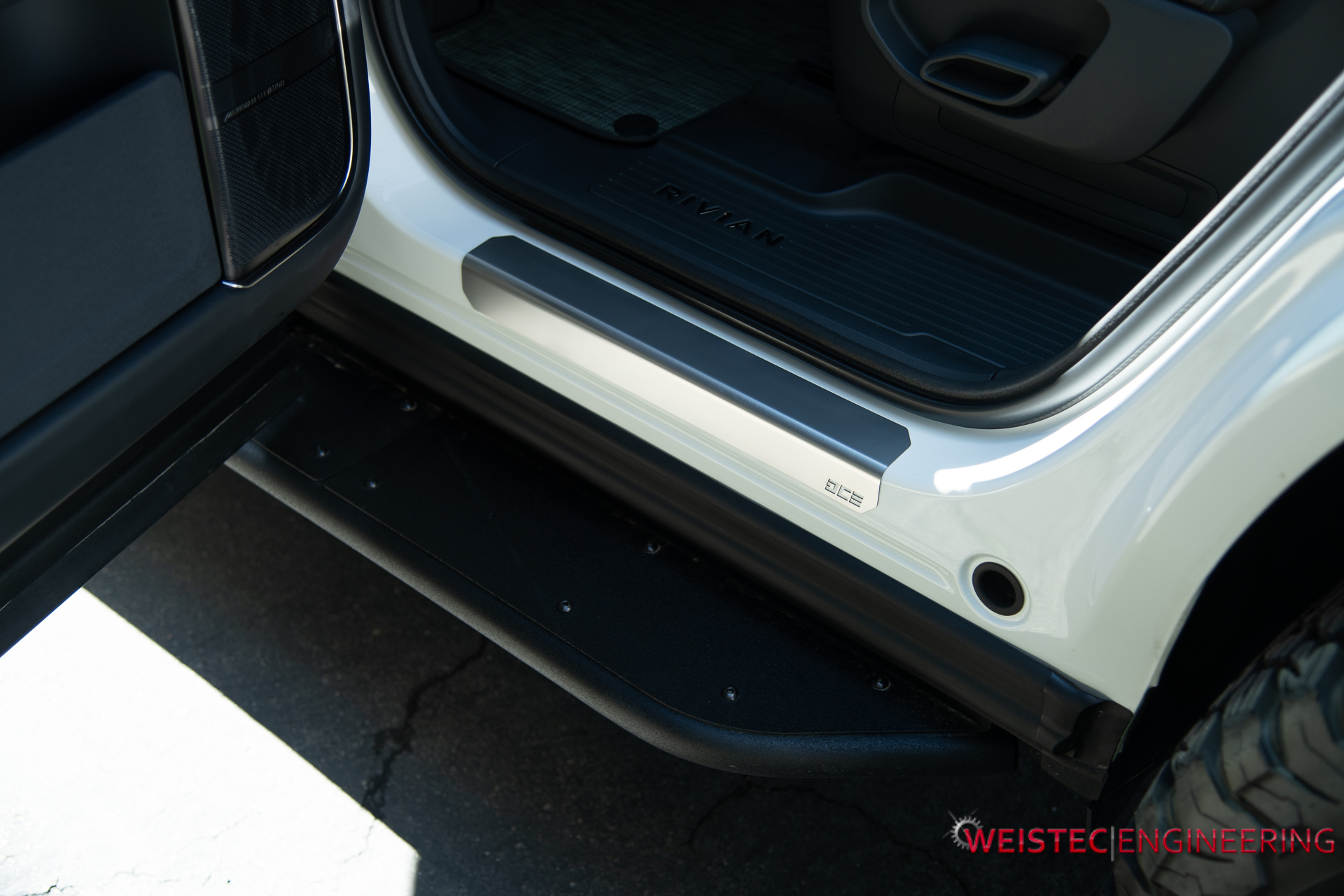 Accessory Port Adapter for Rivian
The accessory port adapters are designed to accept any roof/bed rack or accessories that have mounting brackets using M10 bolts. These adapters are 3D scanned and CAD molded to ensure precise fitment with the factory accessory port. Constructed of Billet 6061 aluminum with clear anodize they are the perfect adapter to help you outfit your adventure vehicle.