As we reflect on the awe-inspiring legacy of the Pikes Peak International Hill Climb, we are reminded that this remarkable event not only showcases the skill and determination of the drivers who tackle its treacherous terrain but also serves as a platform for innovation and advancement in the world of motorsport. In 2023, the partnership between Pikes Peak veteran teams Bimmerworld and Rhys Millen Racing unveiled a new chapter in the race's history, pushing the boundaries of what is possible on this legendary mountain course.
With their BMW-based vehicles, Bimmerworld and driver James Clay took on the challenge with their astounding E36 chassis-based BMW, better known as the "BERGSTEIGER." Equipped with our latest W.4 BMW S63 turbo upgrade, this formidable machine roared to life, combining monstrous power with precision engineering. The result was an impressive 6th place overall finish and 3rd place in the "Pikes Peak Open" division, conquering the course in a astonishing time of 9 minutes and 20.433 seconds. The Bimmerworld team's performance demonstrated the symbiotic relationship between human ingenuity and technological prowess, leaving an indelible mark on the annals of Pikes Peak history.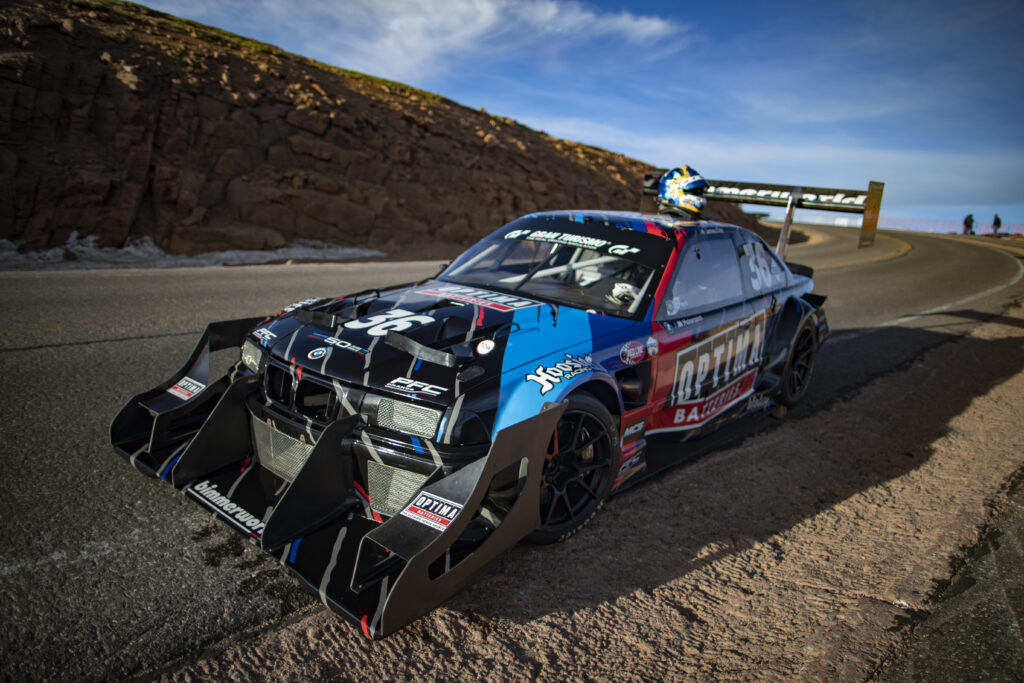 Not to be outdone, two-time King of the Mountain, Rhys Millen, embarked on his own quest for greatness, aiming to set a new race record for the fastest production car to conquer the mountain. Piloting a twin-turbo 4.4L V8 BMW M8 Competition, Rhys harnessed his exceptional driving skill and Weistec's BMW F90 S63TU ECU tune and TCU tune to achieve remarkable gains in power and throttle response. Overcoming delays and challenging track conditions, Rhys shattered the previous record, ascending Pikes Peak in a blistering time of 10 minutes and 12 seconds, besting the previous mark by 6 seconds.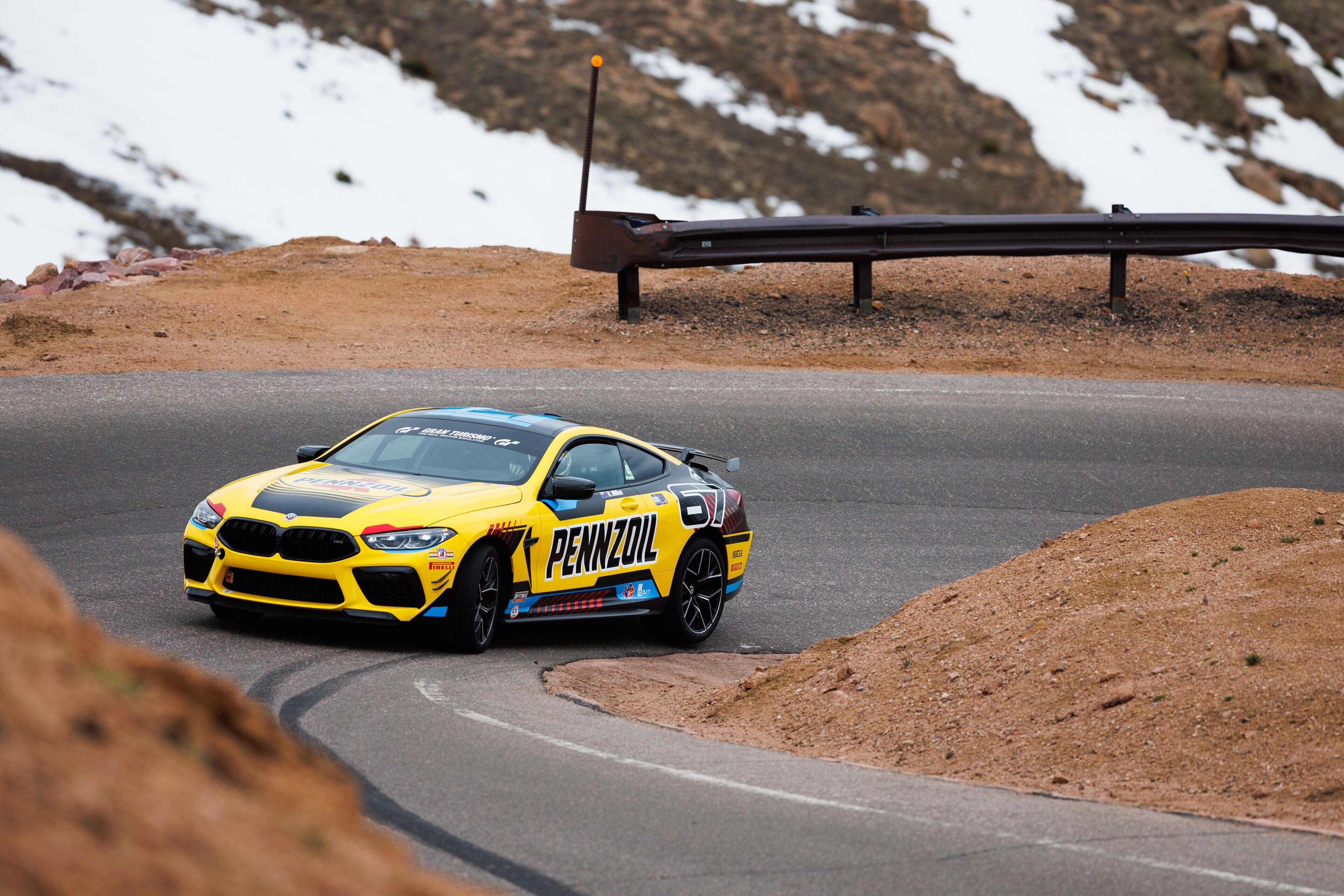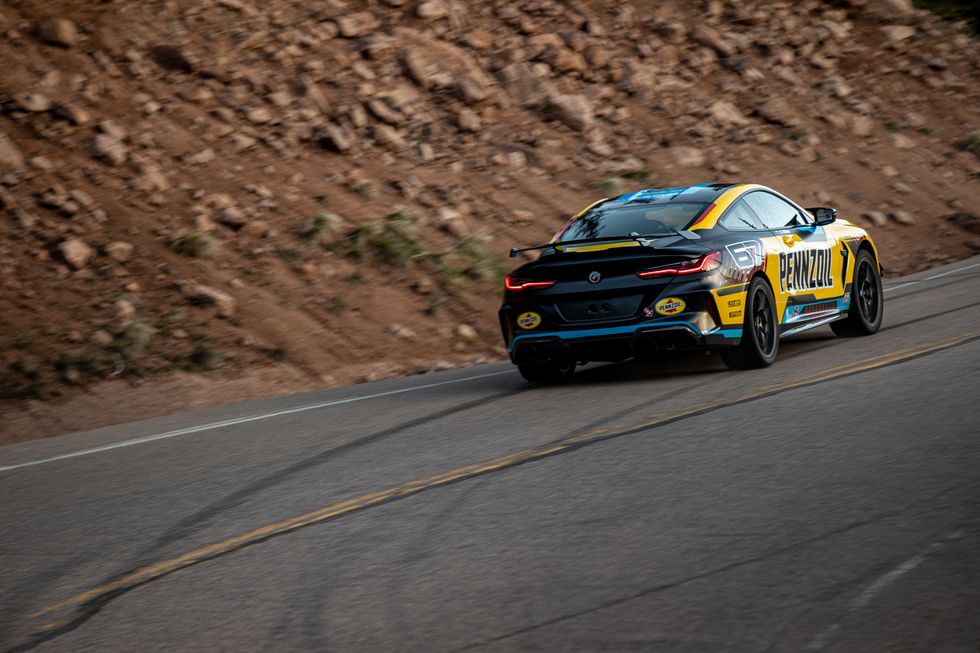 These extraordinary accomplishments by Bimmerworld and Rhys Millen Racing exemplify the relentless pursuit of excellence that defines the Pikes Peak International Hill Climb. They demonstrate the ongoing evolution of both driver talent and technological innovation, solidifying the race's position as a breeding ground for cutting-edge advancements in automotive engineering.
As we bid farewell to this year's edition of the Pikes Peak International Hill Climb, we are left in awe of the outstanding achievements witnessed on the legendary slopes of this majestic mountain. The race continues to captivate the hearts and minds of motorsport enthusiasts worldwide, reminding us that the pursuit of greatness knows no bounds. We eagerly await the next chapter in the storied history of this world-famous event, where dreams are realized, records are shattered, and the indomitable spirit of human endeavor shines brightest amidst the clouds.