IMPROVED AIR FLOW
In some models, our high flow air filters have a much lower profile that gives a smoother air path. Looking at the intake side, it's evident that the difference in size with the OEM Mercedes-Benz yellow air filter creates a restrictive wall, compared to our replacement filters.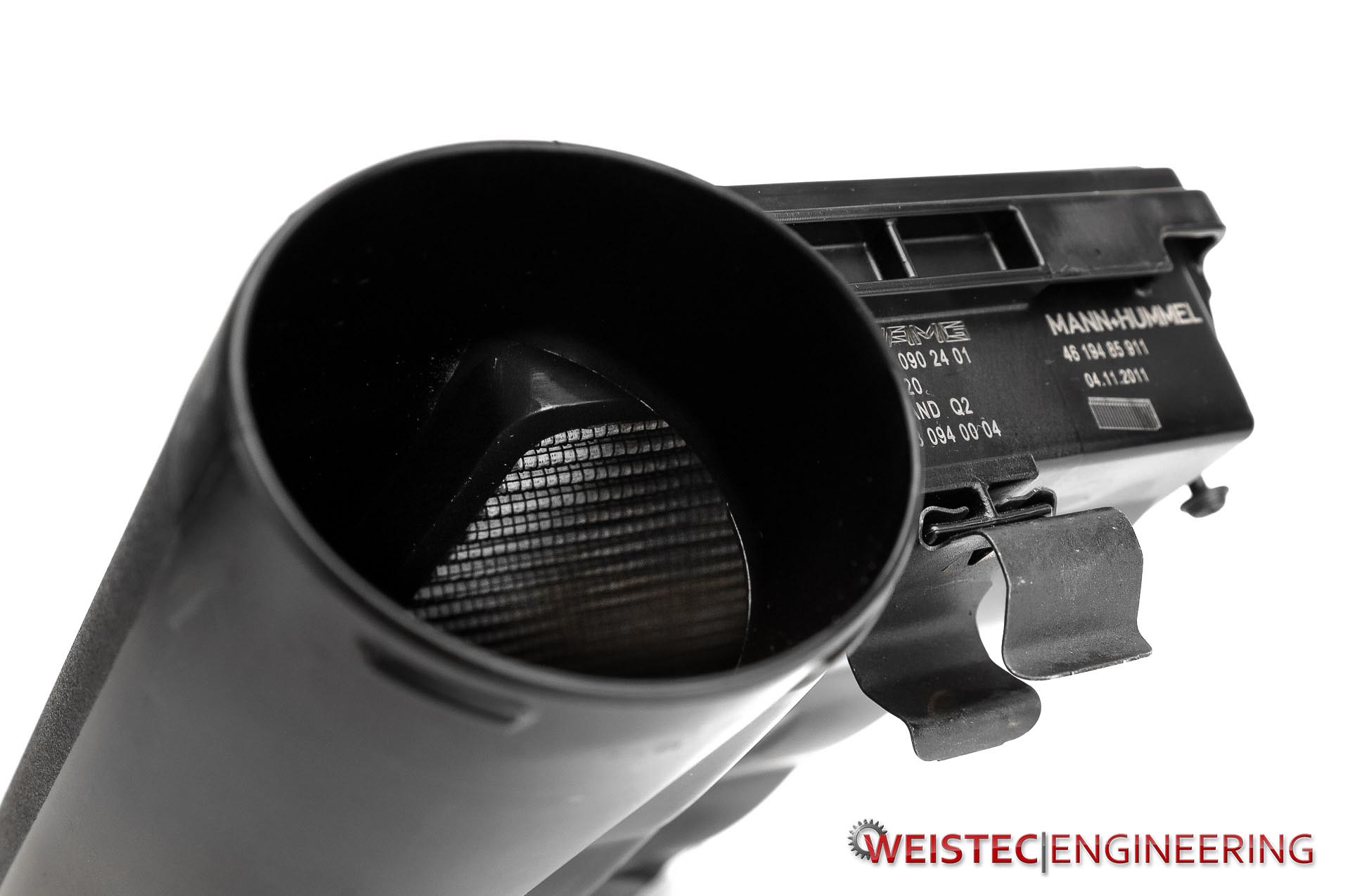 PERFORMANCE
Paired with our ECU calibration, you can expect the filters to complement the tune allowing for an increase in horsepower and response. The graph shown is our high flow air filters with the M278 ECU W.1 Tune.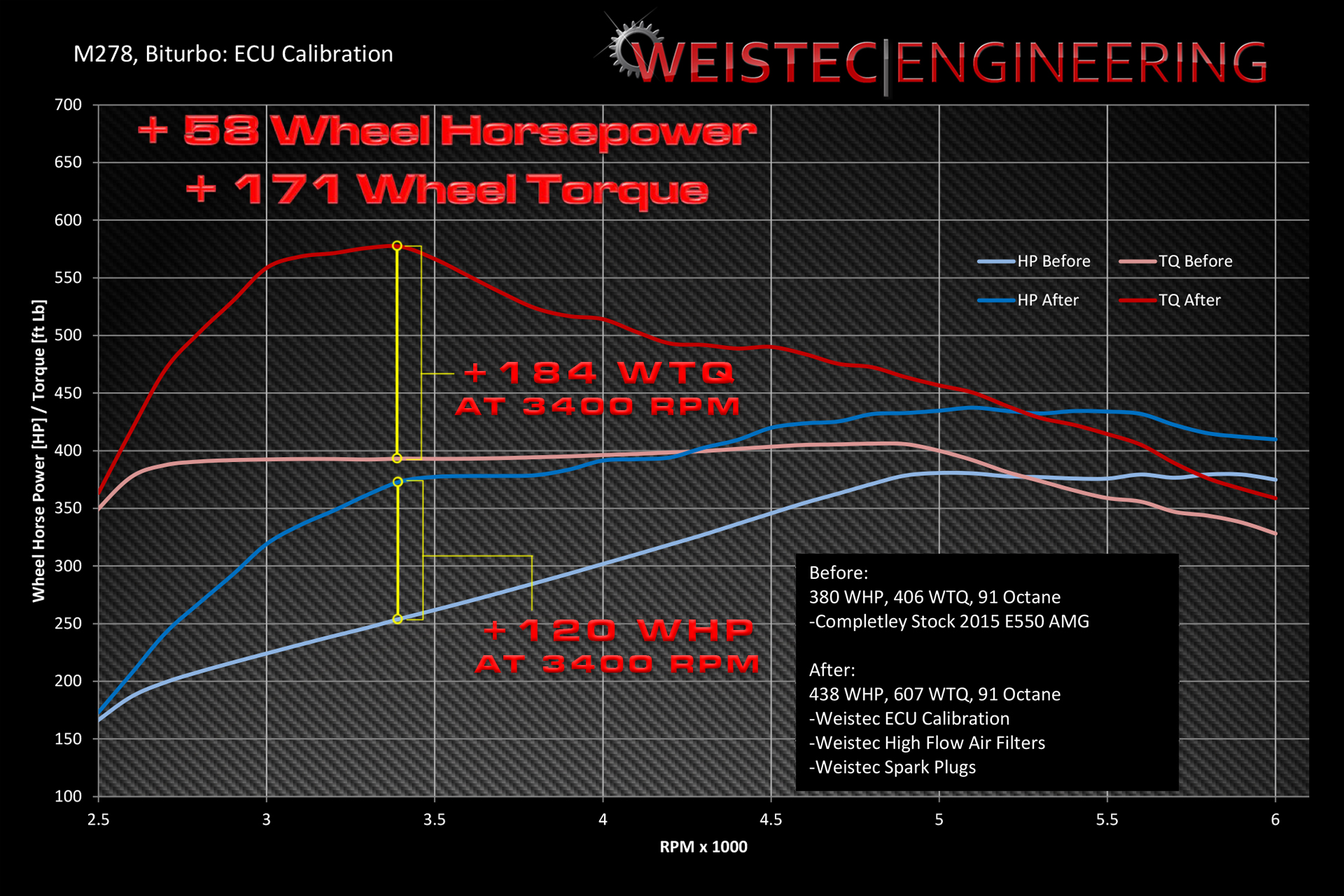 MAINTANENCE
Cleaning our filters is simple; you can use any off-the-shelf cleaning kit. These filters will last a lifetime if taken care of properly.
Depending on the condition of your OEM air filters, our drop-in filters can increase the air intake as much as 20-25% making your vehicle perform much more efficiently.