Magazine| [ 9tro Online Magazine ]
Writer | Dr. Ian Kuah
Anaheim, California - In the mid-to-late 20th Century traditional tuning mostly involved bolting on bigger or more carburetors, cylinder-head porting and polishing, fitting high lift camshafts and then getting the spent gases out faster with a big bore exhaust.
The '80s brought the electronic control unit (ECU) with precisely mapped fueling and ignition curves to govern both naturally-aspirated and forced-aspirated engines. This was a gamechanger, and now an engine could produce more power, more smoothly while also benefitting from lower fuel consumption and emissions.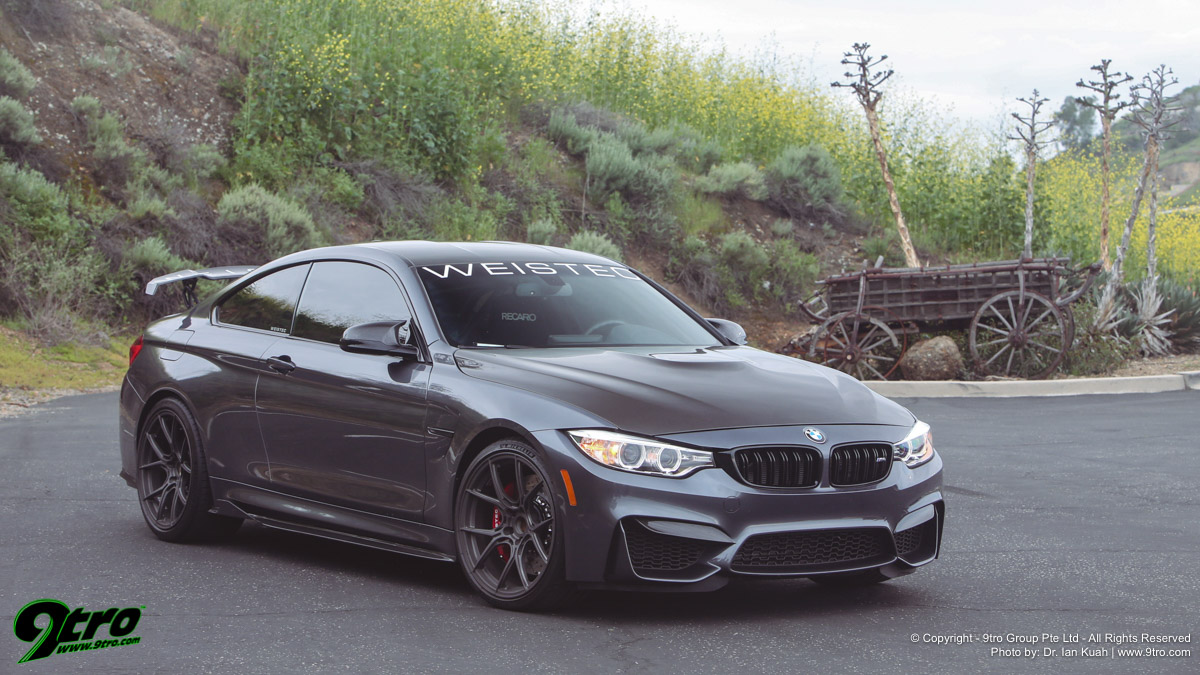 These days most new cars have turbocharged engines that are more efficient than ever in terms of power and torque output and fuel economy. Unless they are going for outputs beyond the headroom of the factory turbochargers, the aftermarket tuners no longer must go down the very expensive route of opening an engine to increase its displacement or fit stronger pistons. Indeed, up to a certain limit just remapping the ECU alone can deliver a decent performance boost.
This also means that unless they are going for very big outputs, because there is now less need to know every nook and cranny of each individual engine type the tuners can more easily offer conversions for more than one brand of car.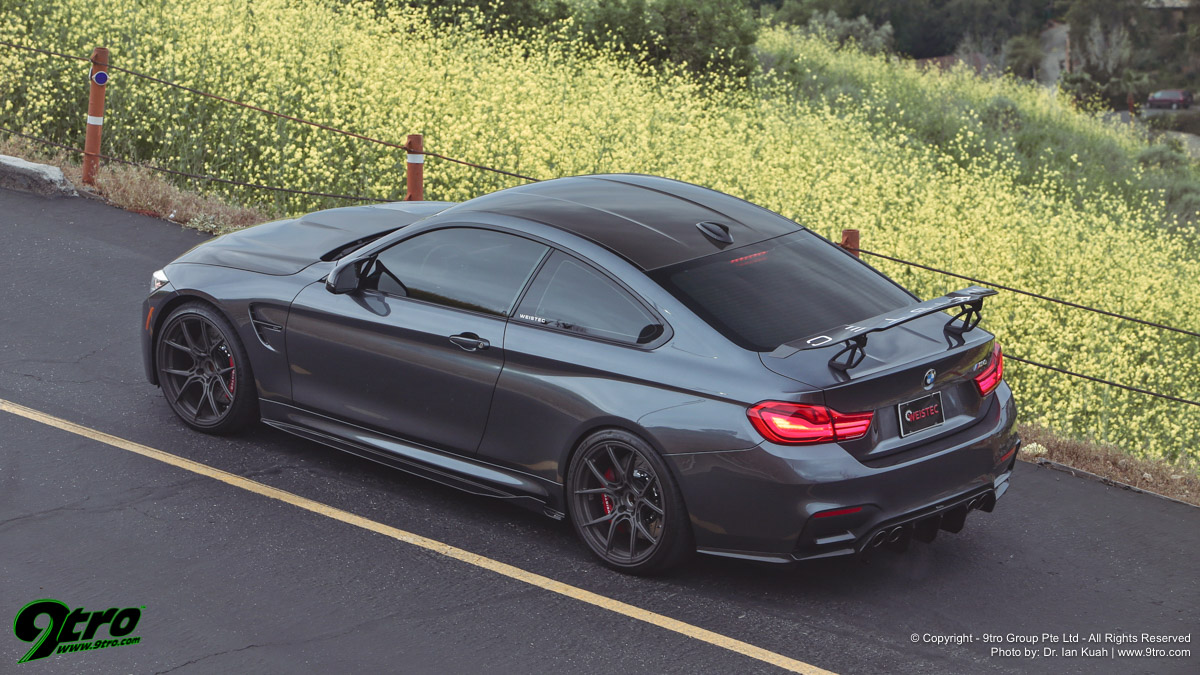 Because of this, accomplished tuners like California-based Weistec, who specialize in Mercedes-AMG can easily tune the new generation Aston Martin Vantage that shares the 4.0 liter bi-turbo AMG V8.
I have been to Weistec several times since the company was founded in 2010 and noted their rapid growth. Within five years they had moved to larger premises nearby when their meteoric success found them running short of workshop and storage space.
Their car park is always been full of various Mercedes-AMG customer cars, so it was a bit of a surprise to see this grey BMW M4 parked in front of the reception area.
"This is the first BMW we have done," explained Weistec's founder and CEO, Michael Weiss. "Some of our regular clients have several cars in their garage, and sometimes they request us to tune their other vehicles. We look at the potential market and if it appears the idea has legs then we will invest time and resources in a new project. That is how we added Audi, Bentley, BMW, McLaren, and even Pagani to our portfolio."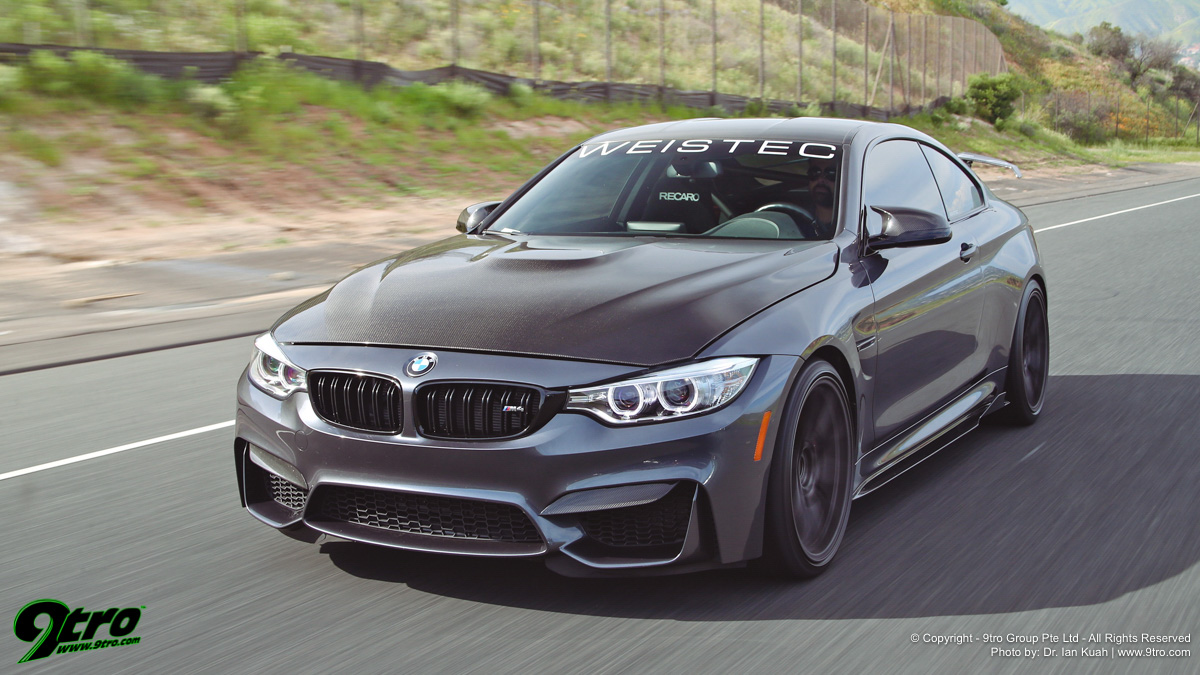 The outgoing BMW M4 is one of the best-looking Coupes of its era, with a simple and well detailed shape that looks good out of the box. Of course, many owners add bigger wheels and spoilers for a more purposeful 'Touring Car' appearance.
With the main idea being to improve handling, grip and reduce aerodynamic lift to balance out the significant increase in performance the Weistec M4 strikes a good balance between aesthetics and practical requirements.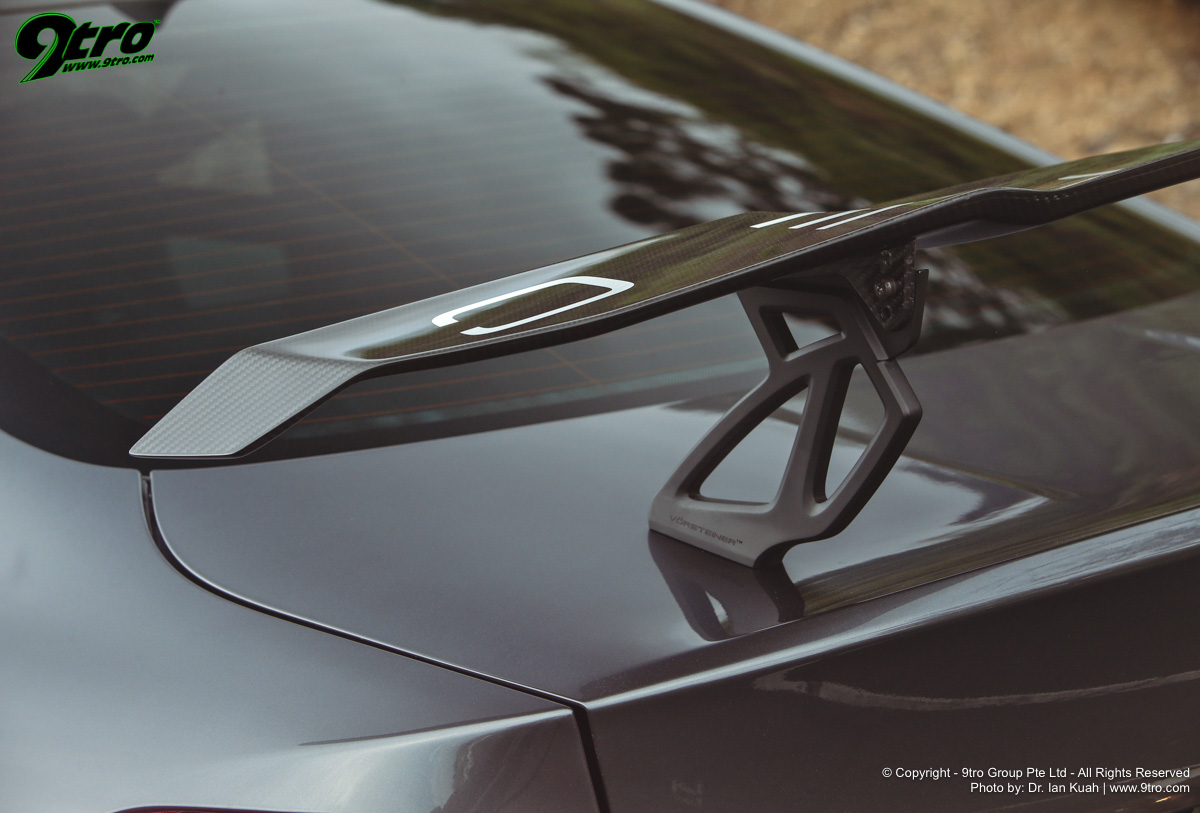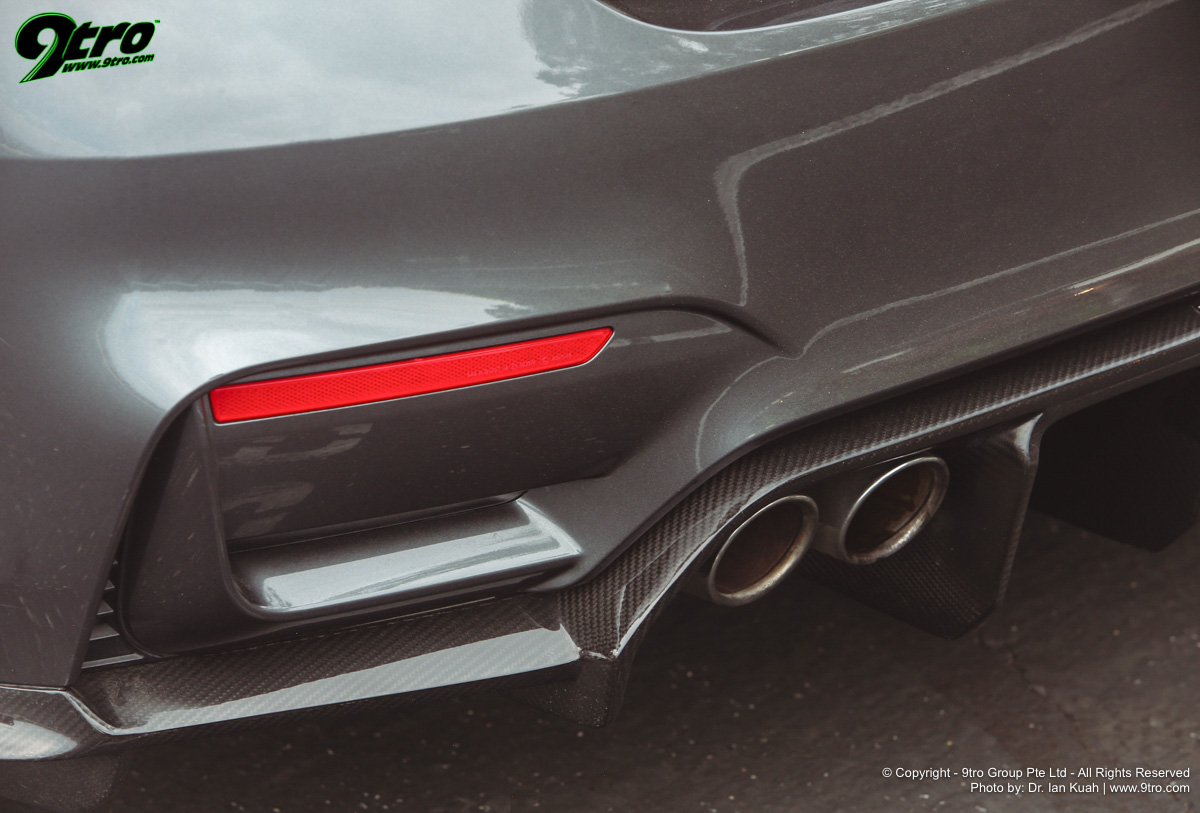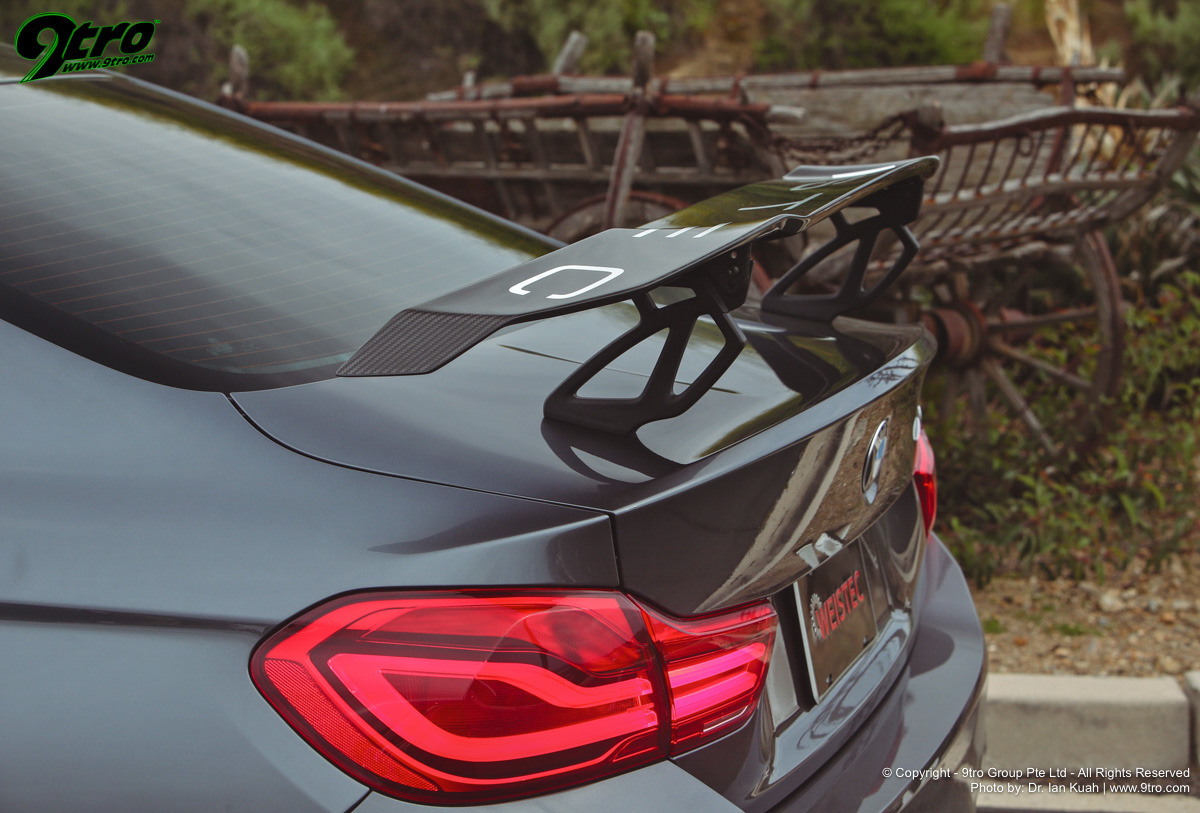 The carbon-fiber body styling components come from Los Angeles-based Vorsteiner who provided the larger front intake blades, contoured side skirts, rear valance with diffuser, and boot-lid mounted rear wing.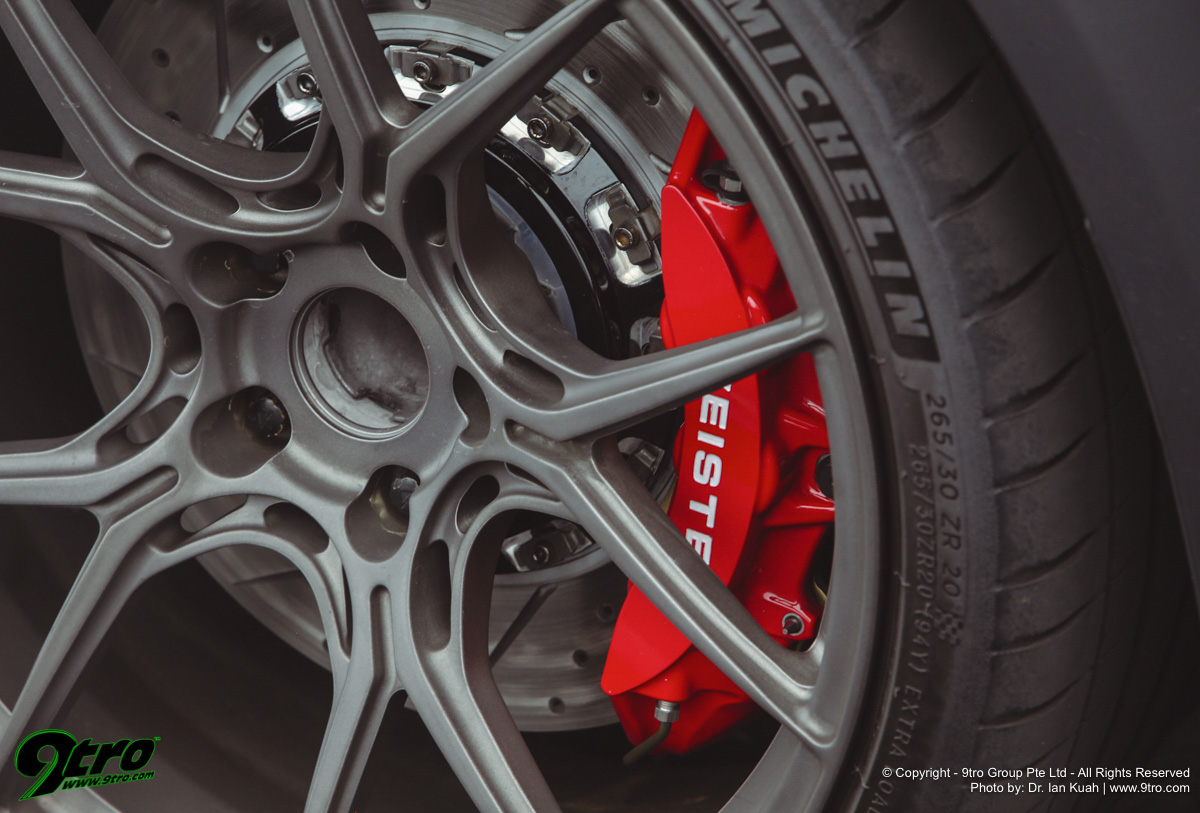 The 9.0J and 10.0J x 20-inch multi-spoke alloys shod with 265/30ZR20 and 285/30ZR20 Michelins fill the wheel arches to their brims and give the car its more purposeful stance. However, the interesting bit lies under the lightweight carbon-fiber bonnet that pares a few kilos from the nose.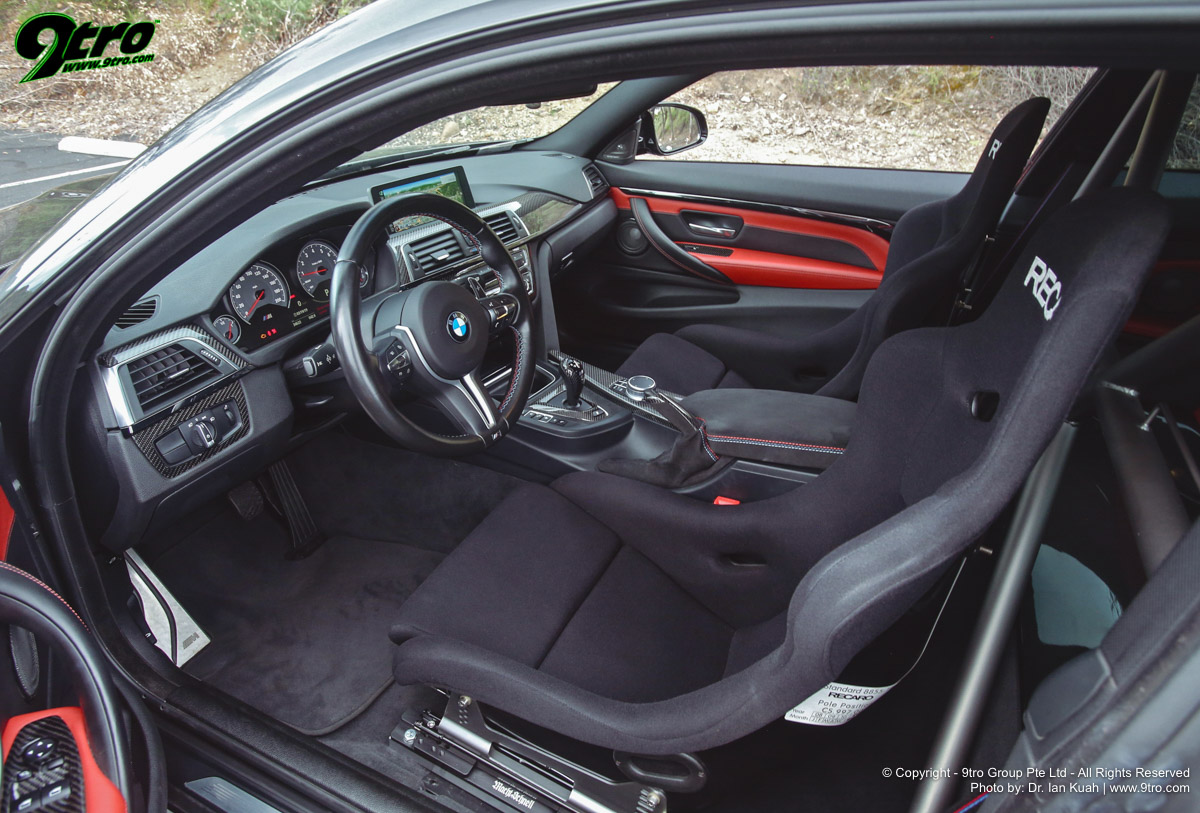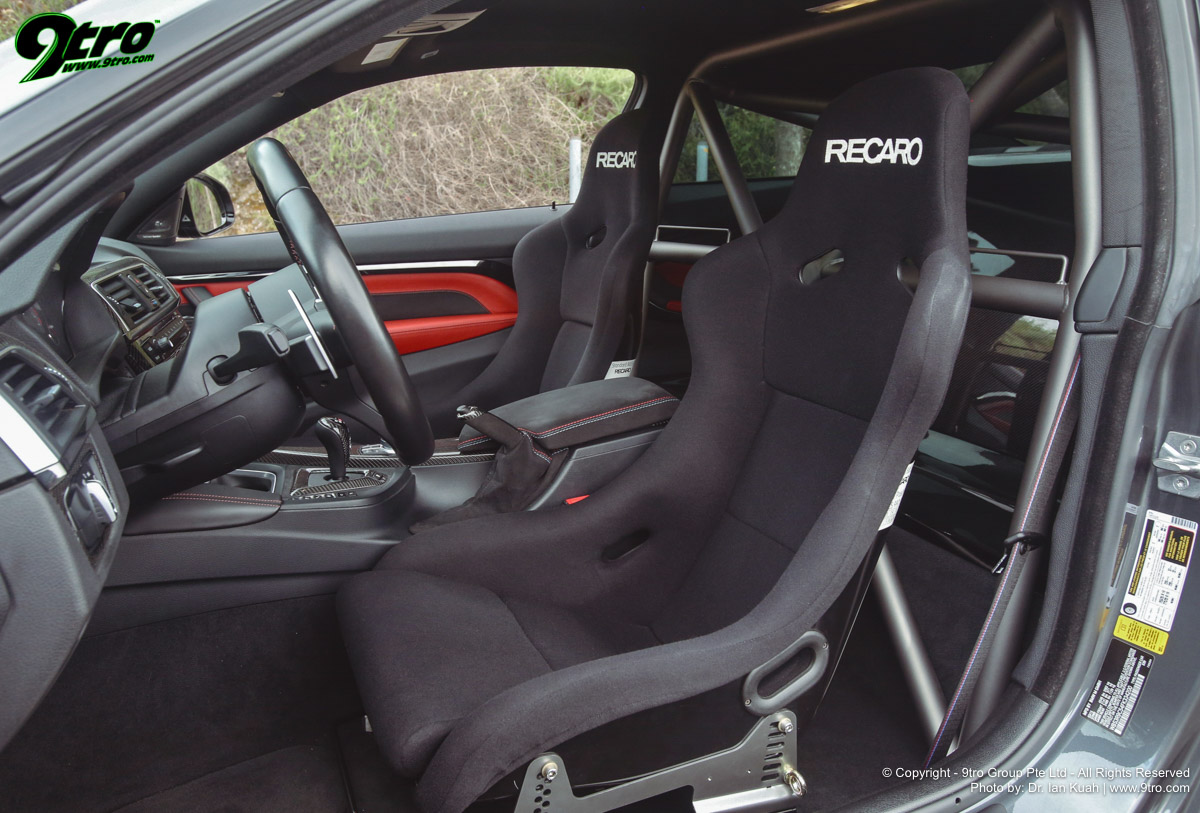 In showroom stock form the twin-turbo straight six makes a respectable 431hp and 550Nm of torque. Weistec's entry-level upgrade is their US 50 State legal upgrade, known as the S55 ECU Tune W.1.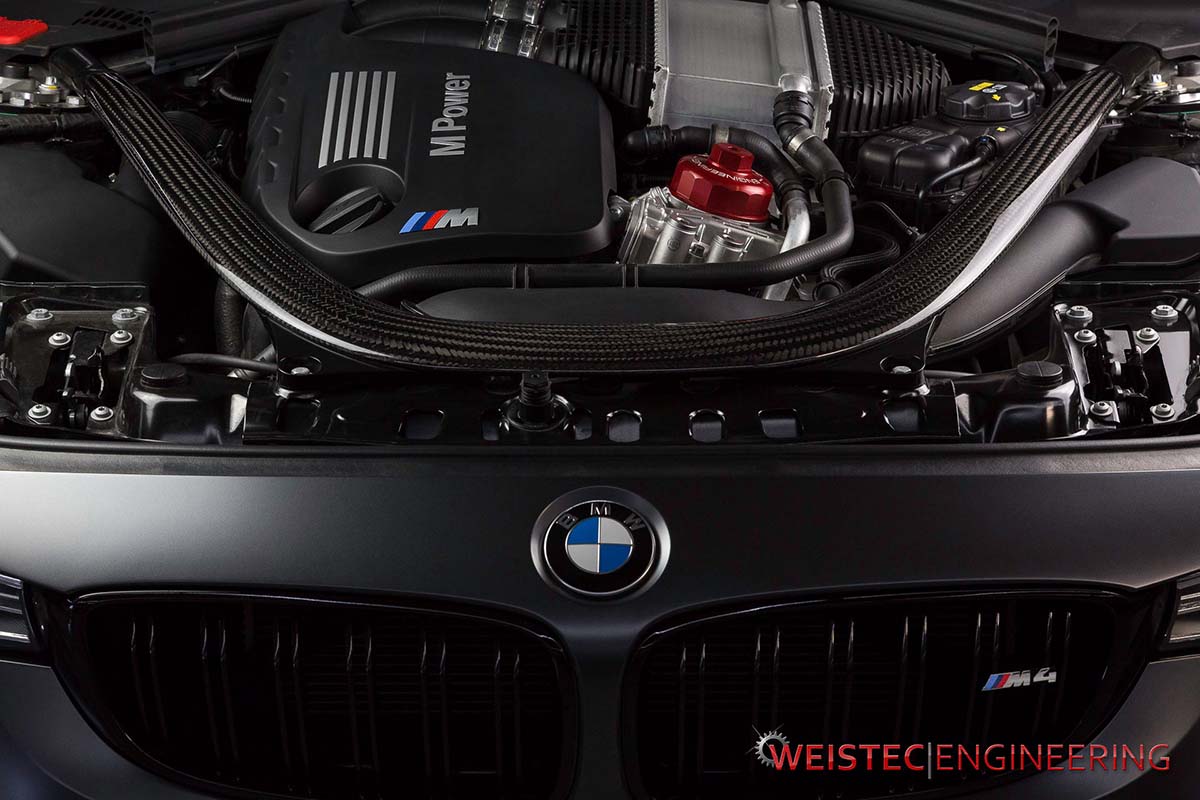 The comprehensive remap of fuel, spark and boost parameters releases an astonishing extra 121hp and 364Nm of torque, which should be enough for most people for their daily driver. However, the truly power hungry who must extract every ounce of performance will lust after the Weistec BMW S55 W.3 turbocharger upgrade.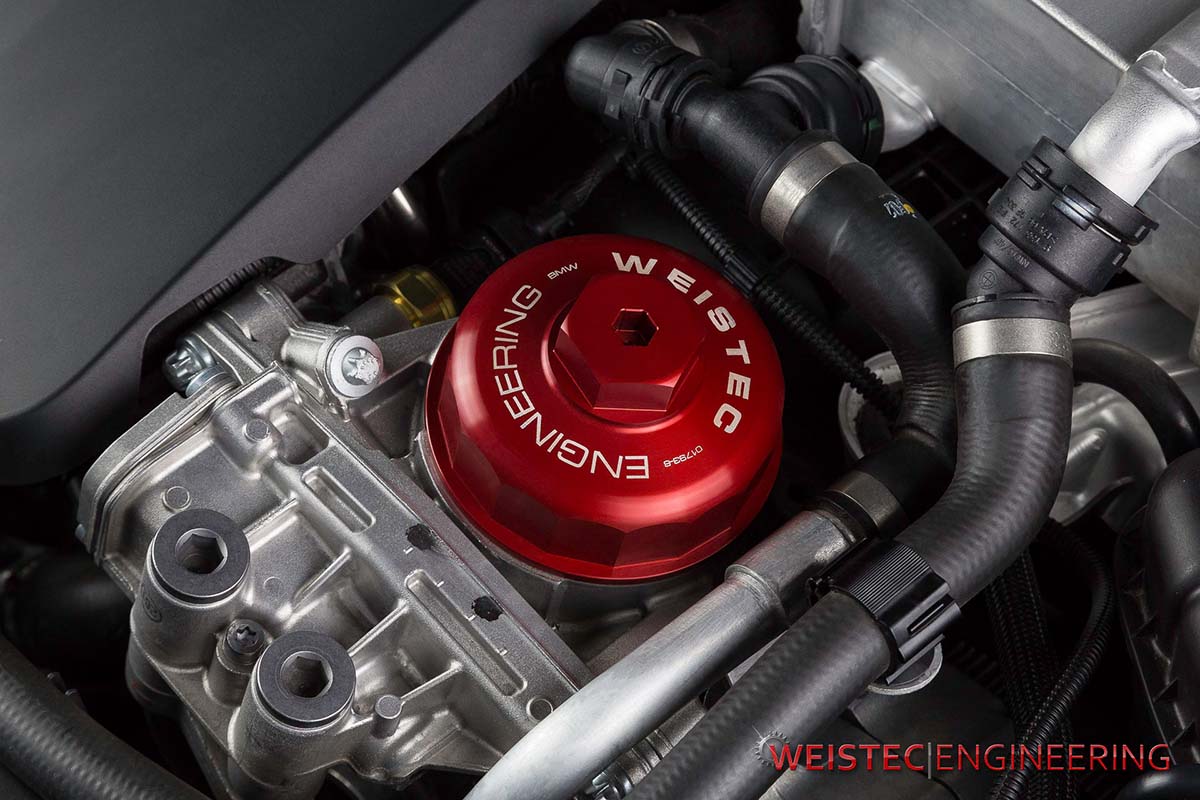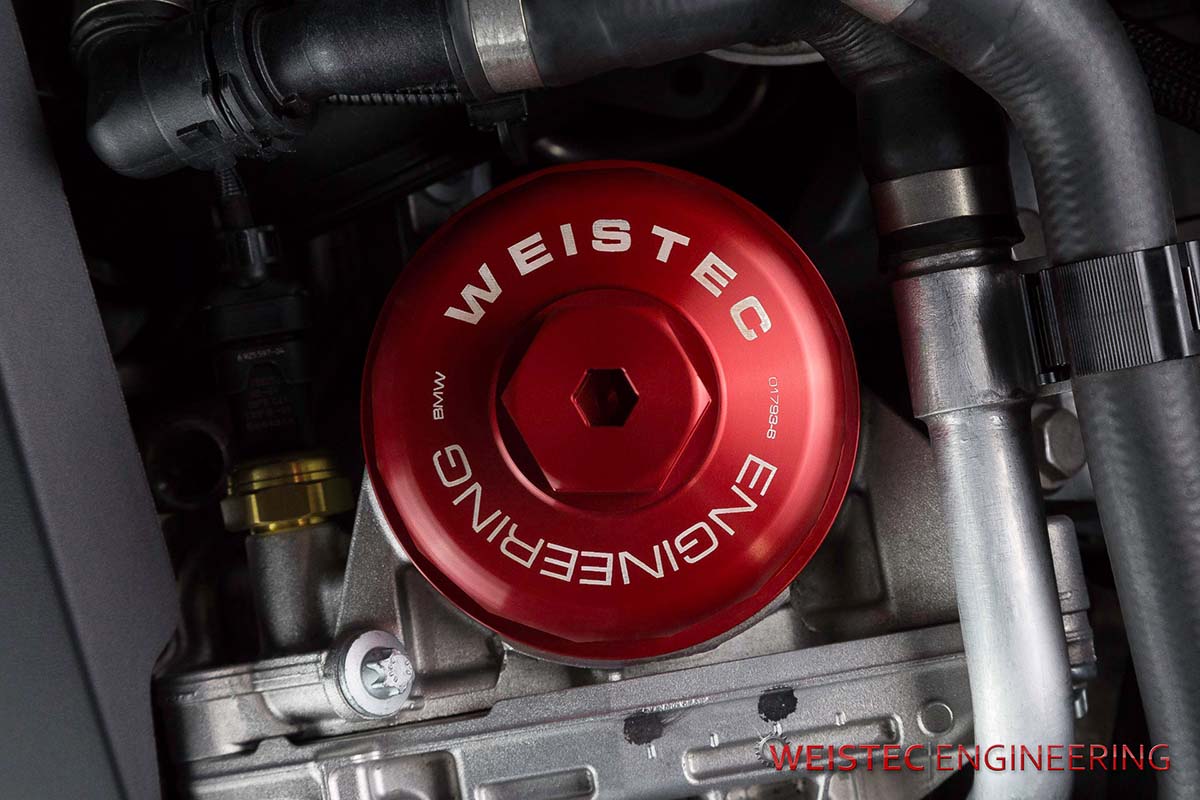 The most potent conversion for the BMW S55 motor we have yet seen the Weistec W.3 turbocharger upgrade starts with the disassembly and inspection of the stock turbos. If all is well the factory housing and center cartridge of each unit is machined to accommodate Weistec's five-axis CNC machined impeller wheel. Similar work is carried out with the turbine wheel.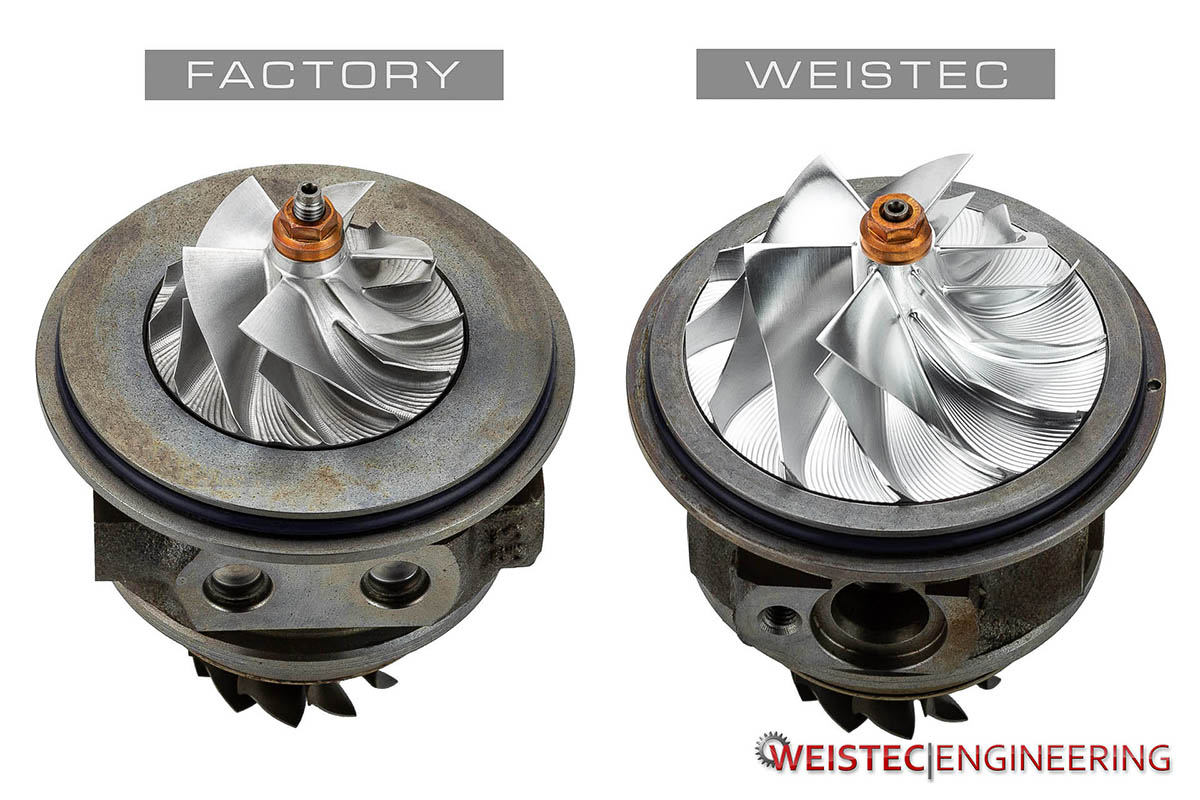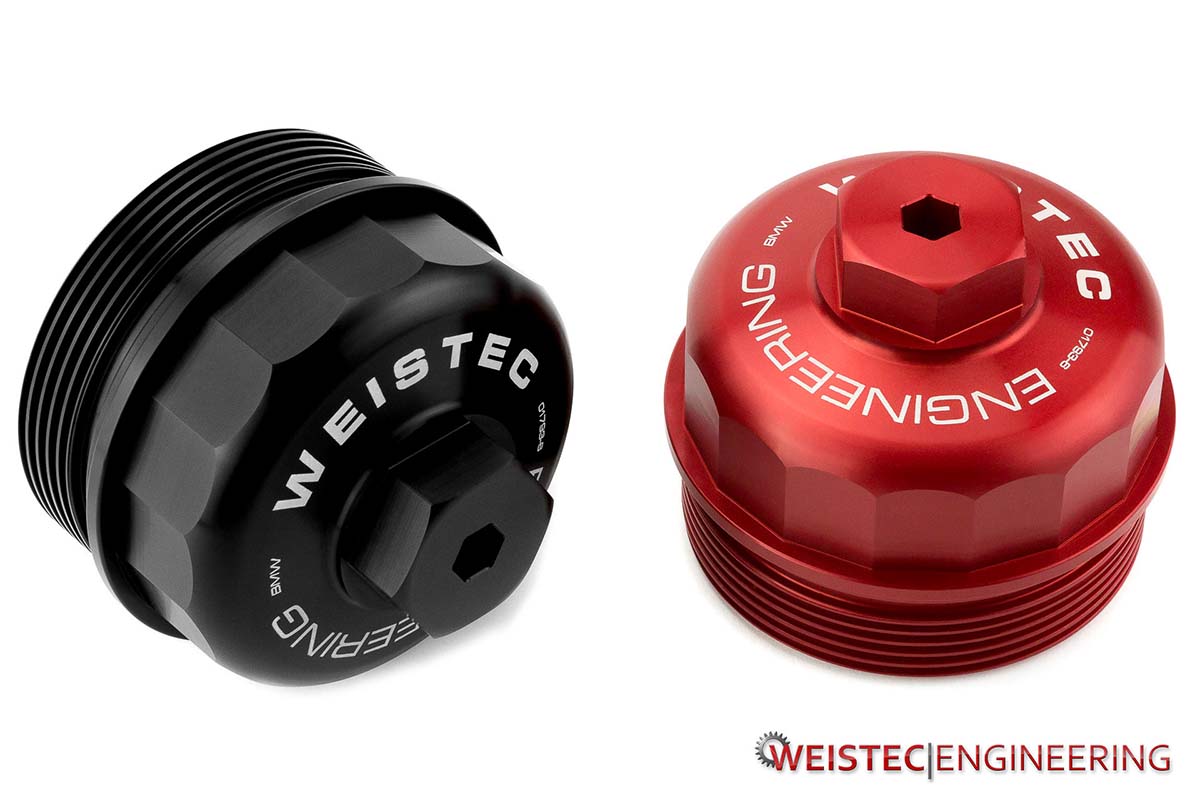 While the blades of this new impeller are significantly larger than stock their pitch and flow characteristics are such that the unit spools up just as rapidly as the stock unit, so turbo lag is no worse. Reassembly is carried out using new seals, with great attention paid to balancing for smooth operation and long life. Once all the oil and coolant lines are back in place the installation looks completely stock apart from the metallic red billet oil filter cap. A stealthier black version is available too.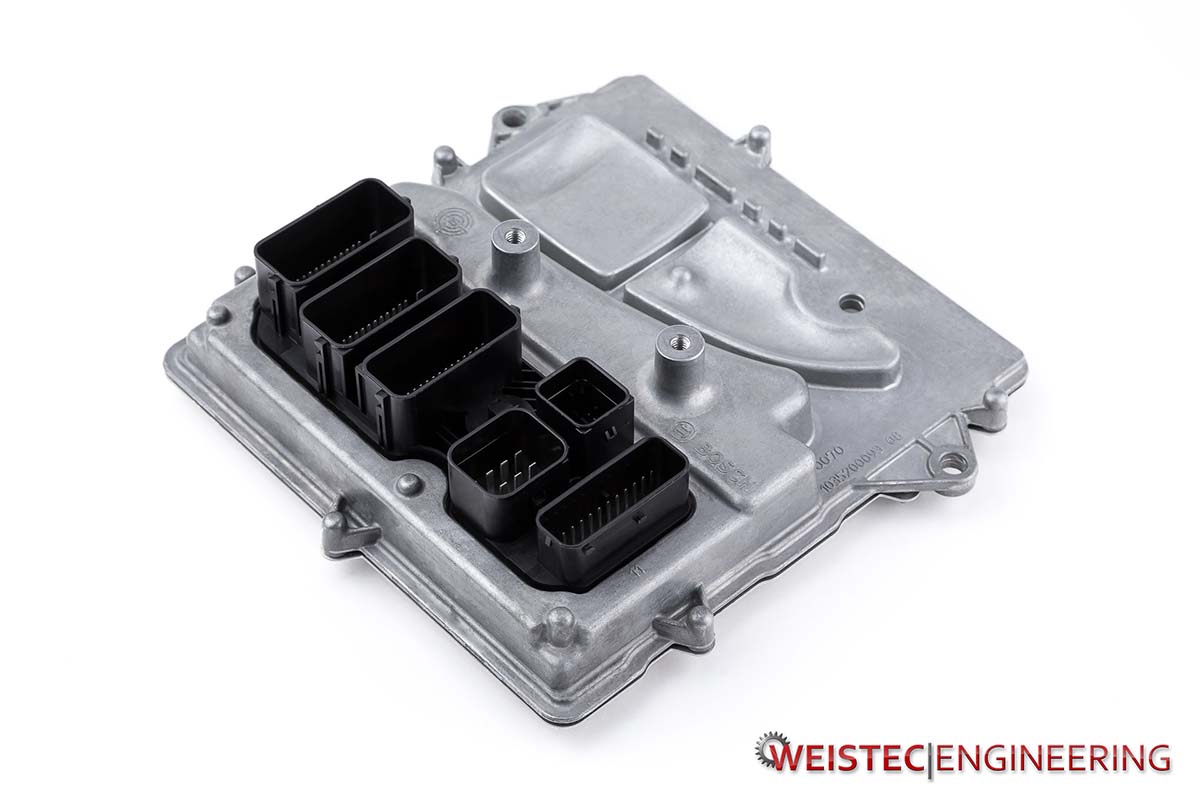 The ECU is remapped and optimized according to the individual engine so each one will be slightly different according to how it left the factory. Before being modified the test car made around 400hp at the rear wheels, with around 560Nm of torque. With the uprated turbos and ECU in play the output jumped to 583hp and 783Nm of torque, which works out at around 680hp at the flywheel once pumping losses in the gearbox and driveline are accounted for. That is a crazy number for a mere 3.0 liter six!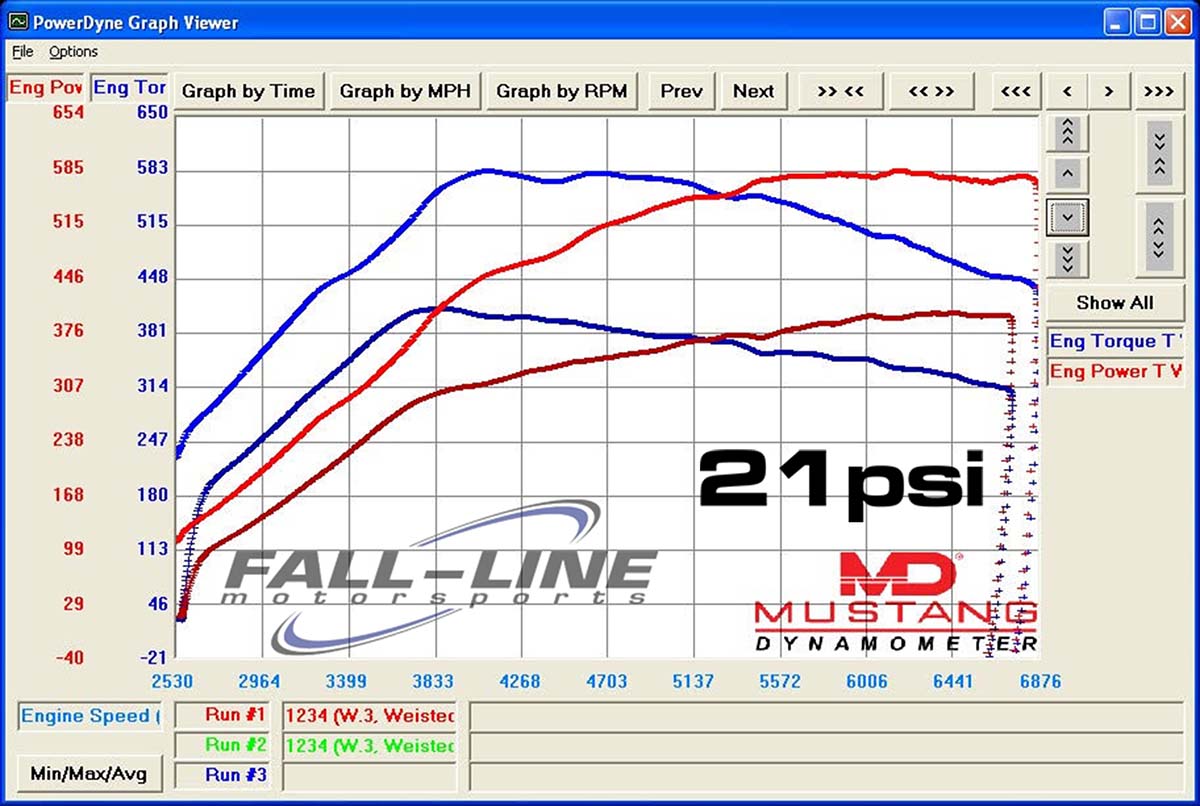 The stock M4 is not exactly slow by any standards, but the Weistec conversion turns it into a supercar killer. Luckily the BMW M Differential helps to tame the limit handling, or this car would deliver a nasty surprise in the bends, especially in the wet.
There is a very good reason why the 600hp M5 has 4WD!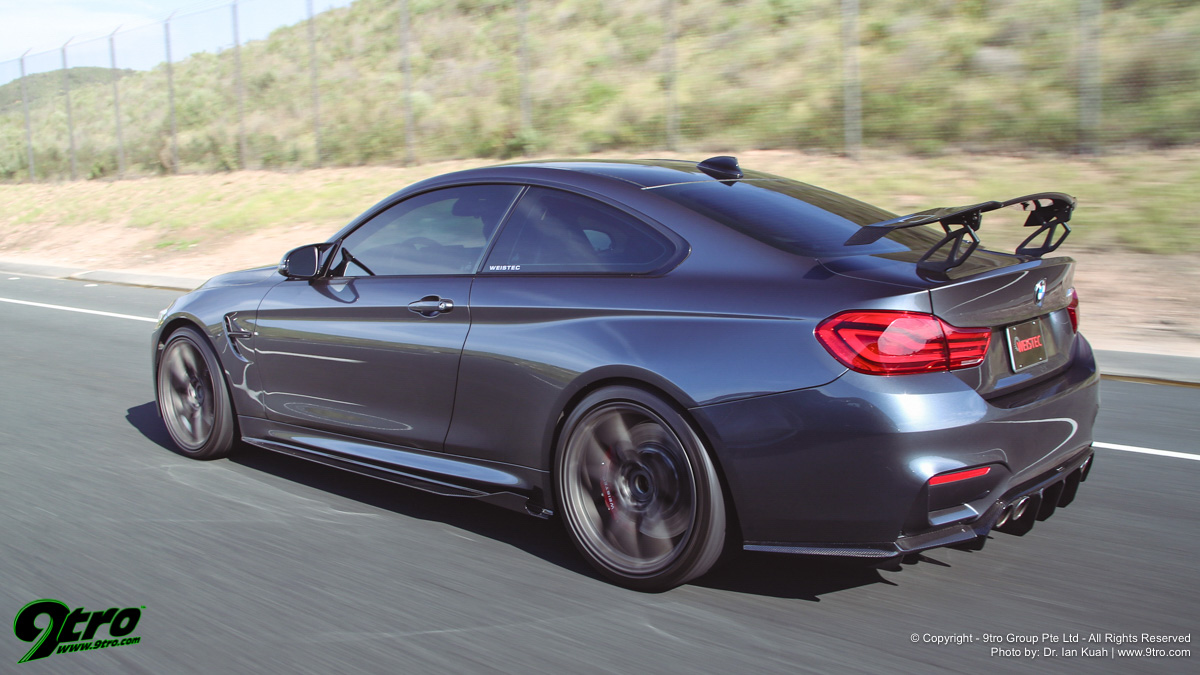 With just the M4's rear wheels having to handle more power than even the M5 Competition can muster you really have to respect that right pedal and not be too greedy with the throttle when you have angle on the steering wheel.
When the M3/M4 came out in 2015 it impressed us as a great overall package right up until the new C63 AMG arrived packing 1.0 liter and two cylinders more. With the Weistec conversion however, the tables are turned right up until you meet a Weistec tuned C63 AMG!
Writer: Dr. Ian Kuah