If you're the occasional spirited weekend driver who only wants the power during a track day and not on your daily commute to work. Or you have someone else who drives the vehicle but don't want them racing your car around town. Maybe you're simply upgrading your vehicle with our performance parts that require additional tuning and don't want to ship your ECU back and forth every time. Then the Cypher Handheld Tuner is right for YOU!
Giving you the convenience of switching maps whenever and wherever you are, and a user interface that does not give you unnecessary options. The Cypher Handheld makes the tuning process simple and hassle free. With the handheld tuner, our calibration department can email any vehicle files directly to you after initial setup. It is no longer required to have your ECU sent to our facility when requesting a tune or update. We can offer additional files upon request such as added burble (pops and bangs), valet tunes, Eco tunes and anti-theft tunes ect...
No additional cables or splicing is required with the Cypher device. Simply plug into your OBD port and flash the file whenever you want to switch back to stock or to one of our tunes. Once completed you can store the device back in its case till you need it again. Get ready to enjoy your vehicle even more when you unlock its true potential with the Cypher Handheld Device.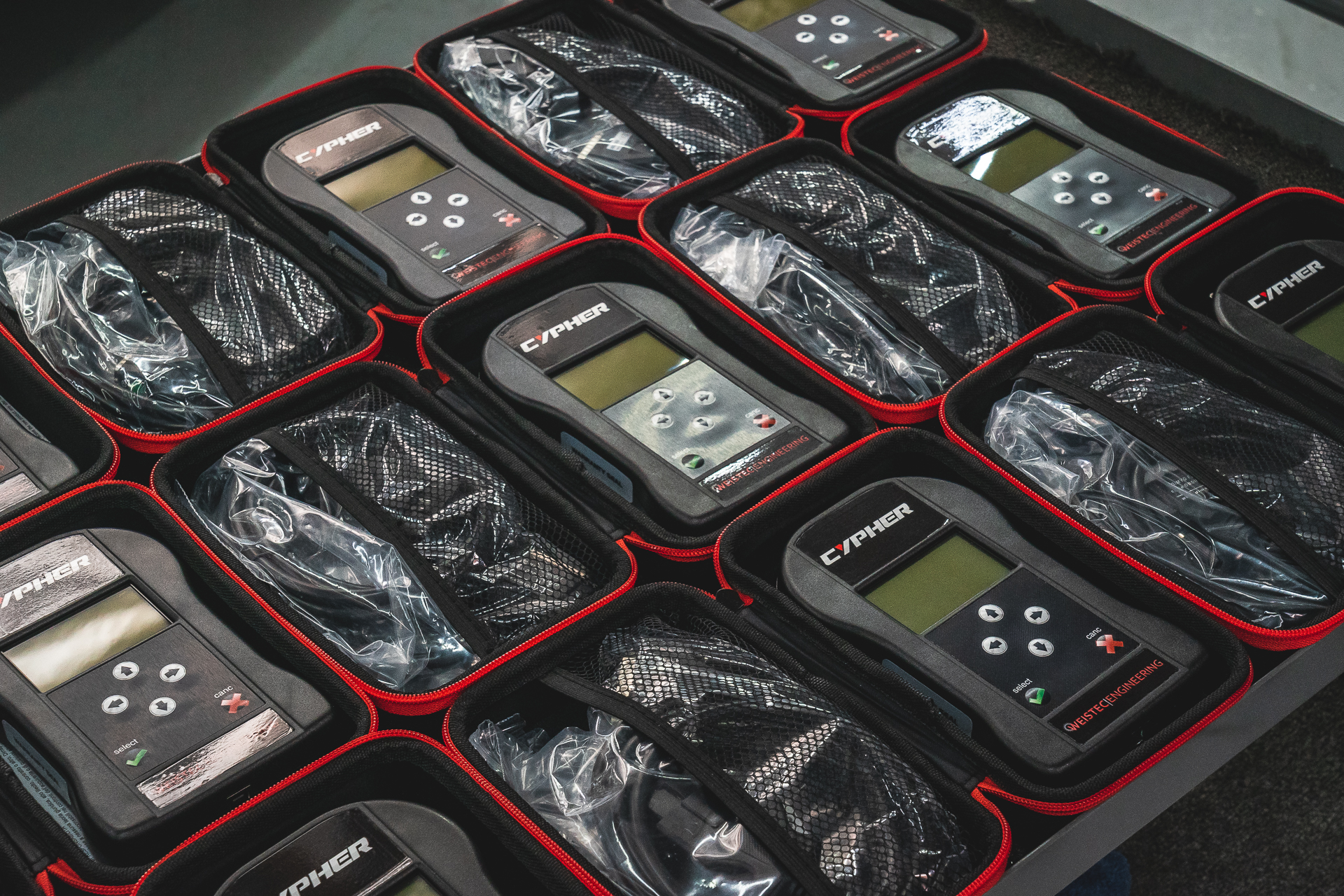 Our team of specialist is ready to help you with any additional questions you may have. Contact us at sales@weistec.com
or by phone at (877) 934-7832