Unimog, or "Universal-Motor-Gerät" was first produced in postwar Germany by a company called Boehringer. It wasn't until 1951 that Daimler-Benz took over production. Since Germany wasn't allowed to build any kind of military vehicle after WWII, they had to get permission from the Allies to only manufacture the vehicle for agricultural purposes.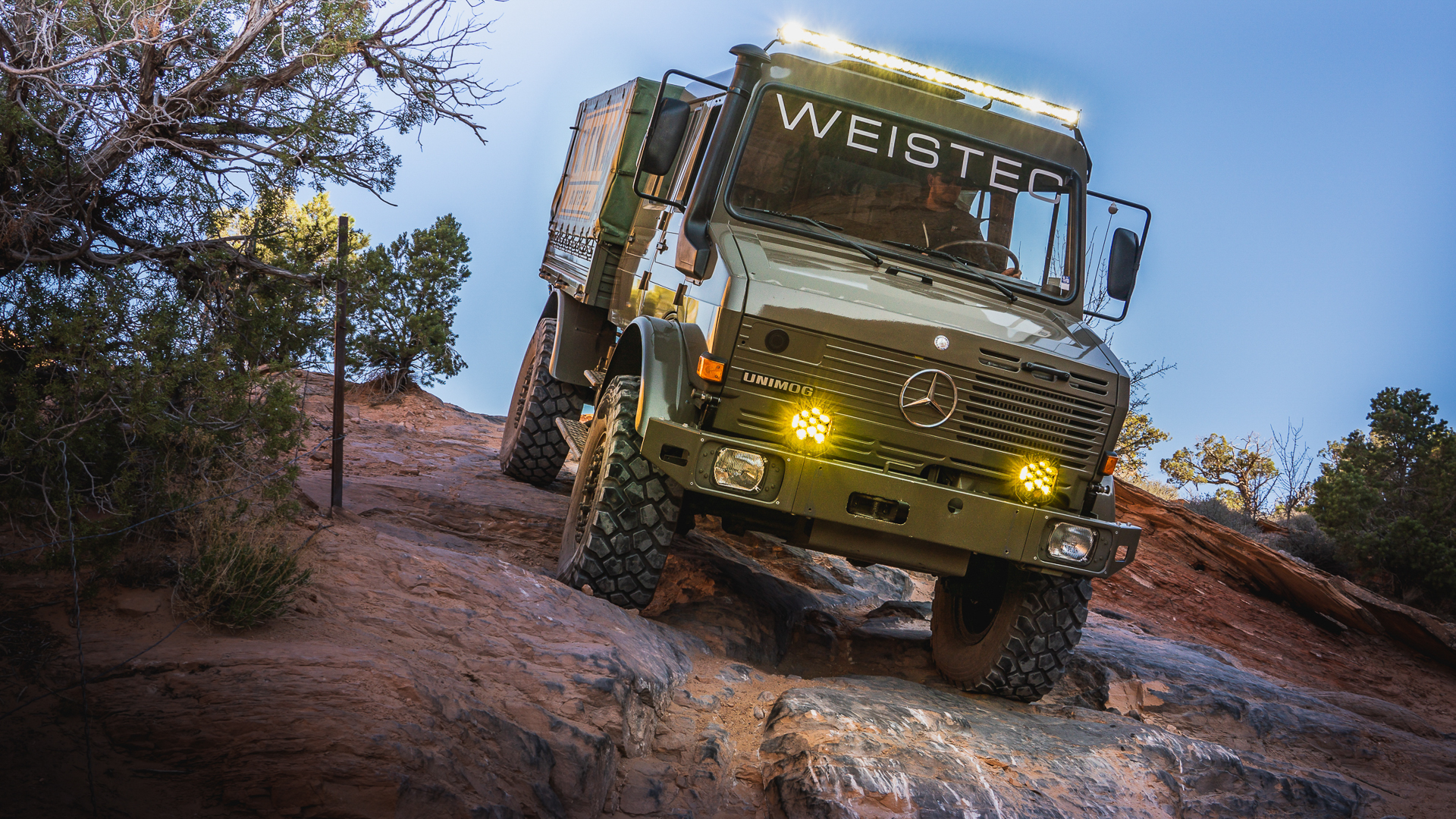 With its incredible ground clearance, rear-wheel drive and switchable front-wheel drive system and not to forget the massive equal size wheels, it lives up to its name of "Universal". Not only is it used today as an emergency fire vehicle, military vehicle and most recently as an expedition camper. It has been put to the test by competing in the Dakar Rally, one of the world's most punishing motorsport events. Not your typical rally racing event when you are crossing 500+ miles per day over dunes, deep mud and giant rocks.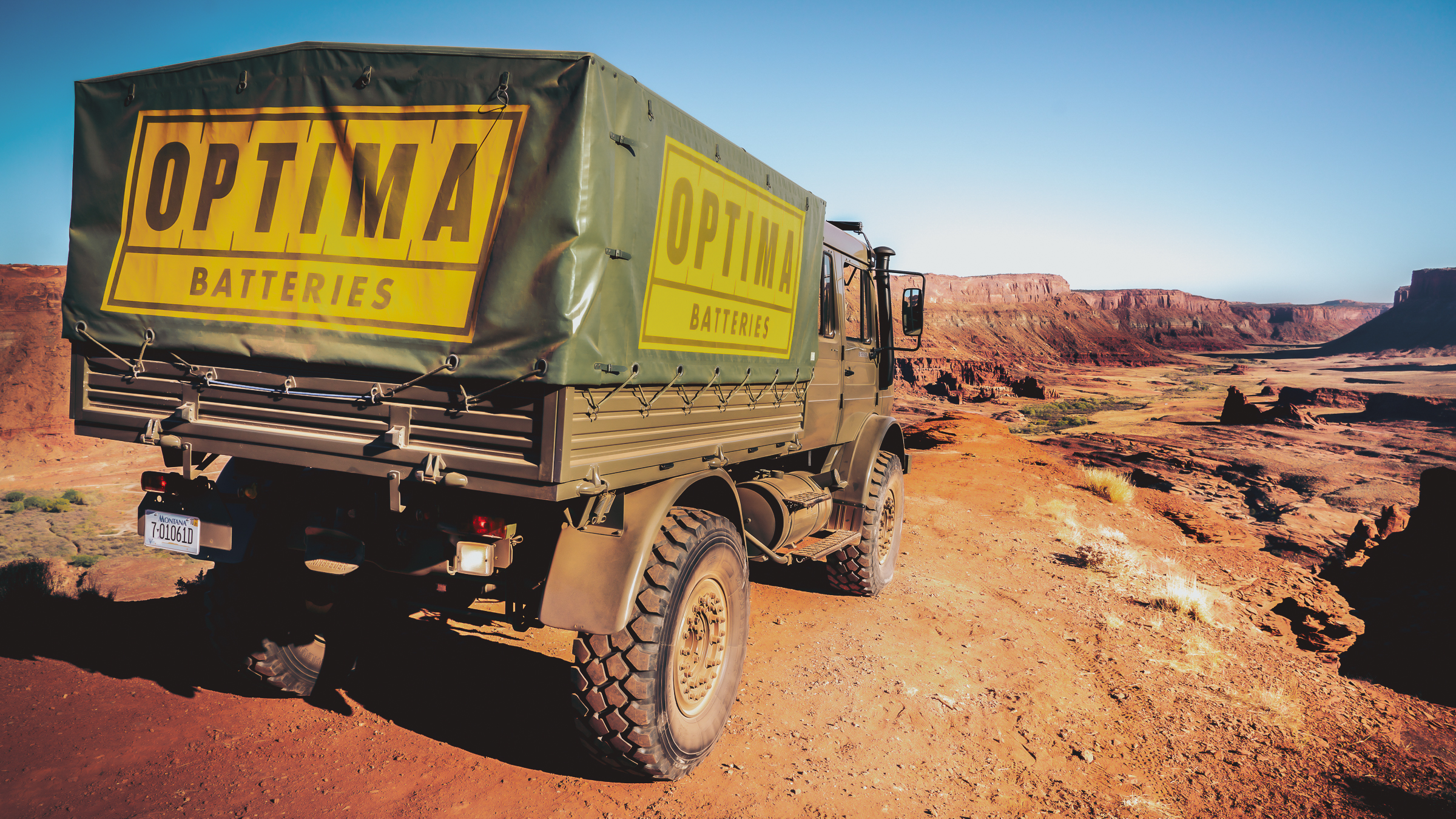 With the addition of our Optima Batteries-powered Weistec Unimog, we have not been disappointed in the potential of what this monster can do. From the trails in Utah to autocross at Circuit of The Americas, the Unimog still holds its place as one of the most versatile vehicles of all time. Here at Weistec, we have some plans in mind to see how far we can take these 14,000 lbs.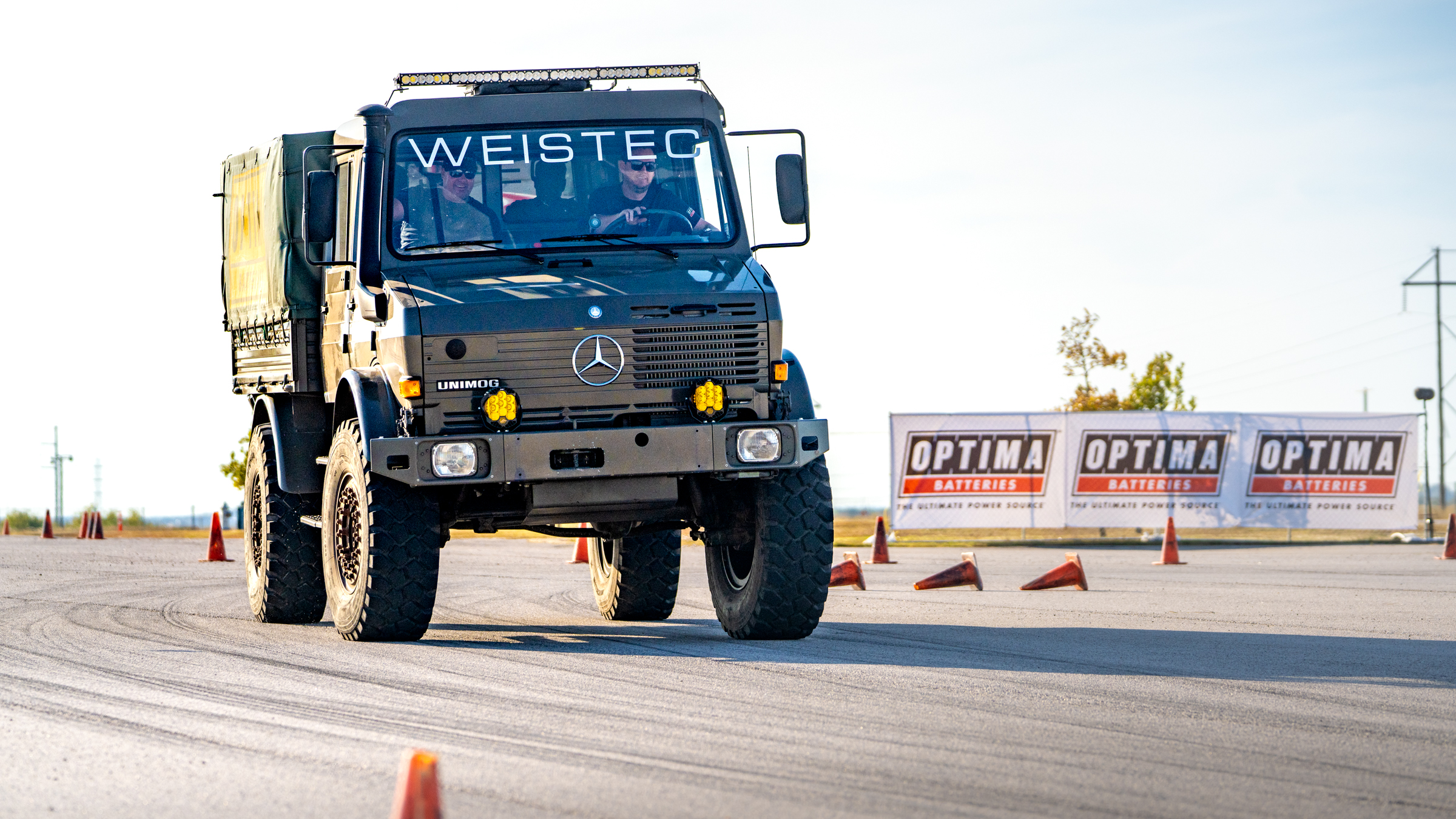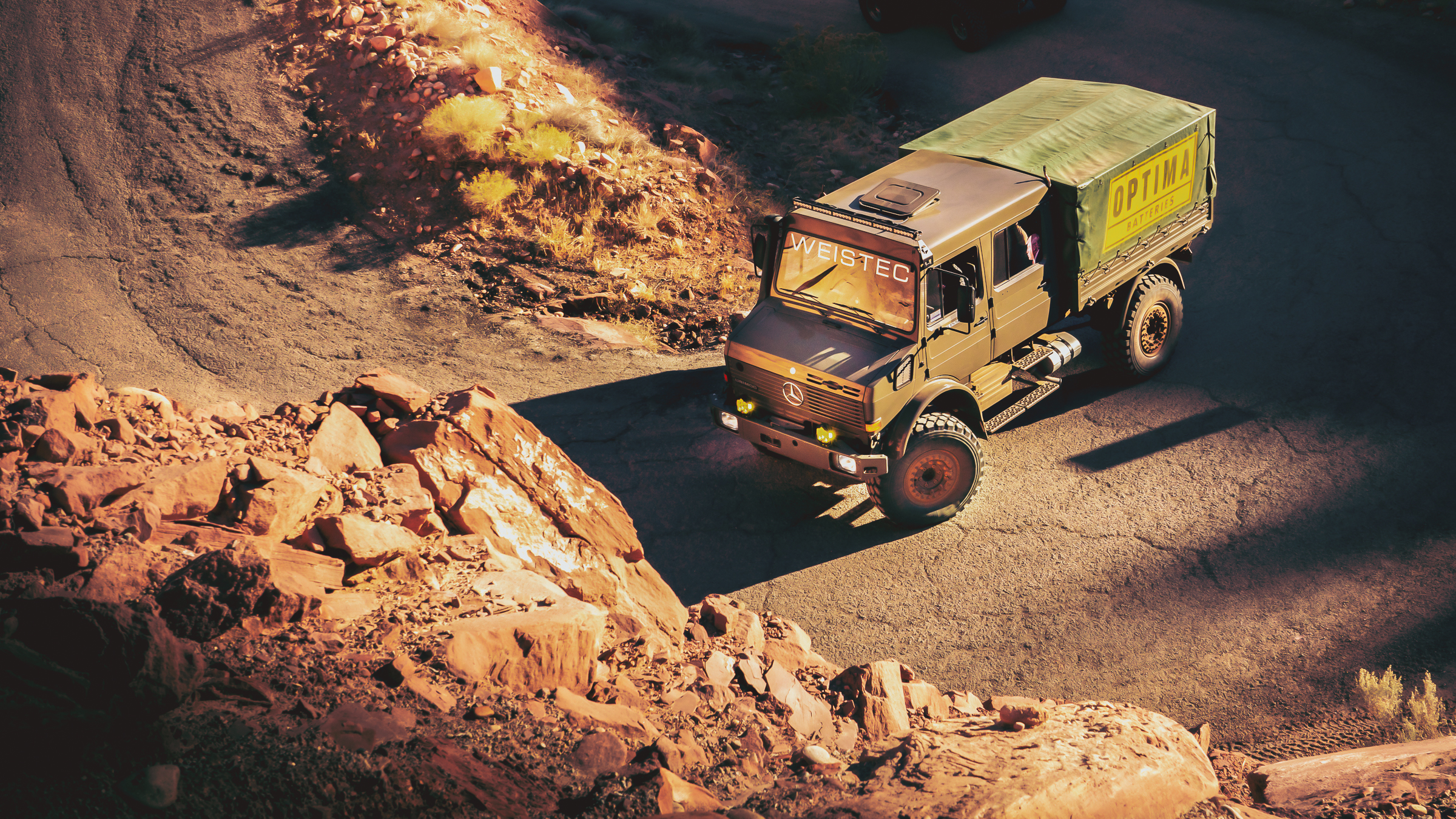 All-synchromesh manual transmission; eight forward gears and eight reverse gears